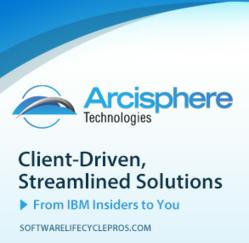 New York, NY (PRWEB) January 31, 2013
With almost everyone in the U.S. owning some sort of smart device, Valentines Day can be better with themed apps for Valentine's Day gifts. For this reason, a team of software quality managers at quality management training firm Arcisphere Tech decided to set out and find the best Valentines Day gift apps on the market. Hundreds of apps were reviewed across many measures including compatibility, installation, ease of use, overall value, and others, and below are the top apps in each category:
Flowers: California Blooms (Compatible with Apple iOS)

Theres no better way to say Be Mine than with a large bouquet of roses. This app displays and offers mainly roses and a few alternative arrangements in a neat, easy-to-order fashion. In fact, the simplicity may be limiting to those wishing for more complex arrangements and special requests (e.g. rose color mixtures and alternative flower types). Available options include color, size, and whether to include a vase. Some great UI features in the app include: the progress bar that follows the user through the ordering process, the popup calendar for order delivery date, and native contacts integration so the user doesnt have to bother typing in all of the order information.
Chocolate: Sweet Spot (Compatible with Apple iOS)

Sweet spot is a simple app that helps the user pinpoint nearby bakeries, ice cream shops and candy shops. The app works similar to Google Maps and includes contact details, Yelp reviews, and maps for directions.
Other Gifts: Sesame (Compatible with Apple iOS)

This app offers a selection of specialty gift packages, ranging from $ 29-$ 49 each.

The navigation throughout the interface is easy and intuitive and each gift has a thorough description and pictures.
Restaurant Search: Yelp / Open Table (Compatible with Apple iOS, Android, Windows, Blackberry and Palm)

The Arcisphere software quality managers recommend a two-tiered approach to finding the perfect Valentines Day restaurant for 2013. First, use Yelp to search for nearby restaurants by cuisine, price, location, hours, ambiance and more. Yelp has the most restaurants and reviews of any review platform on the internet, so users can be confident to be able to get a fairly reliable view of a restaurant as long as they thoroughly read through the restaurant reviews. The Arcisphere software quality management training team also recommends reading reviews in the 2-4 point range, as these are more likely to be honest customer reviews rather than perfect reviews written by the restaurant owners. After deciding upon a restaurant, if the restaurant uses the Open Table software, the user can simply click to search for and complete the entire reservation through the Yelp app, which integrates seamlessly with Open Tables reservation software. And by completing the reservation via open table, they receive Open Table points that can be turned in for dining gift certificates. The reason the Arcisphere team recommends this search method is that Yelps user interface is much better for searching for restaurants and evaluating overall restaurant quality, and although users can book a table at more than 20,000 restaurants, there are many restaurants that dont use Open Table & could potentially be overlooked if the user were to conduct a search through Open Table alone.
About Arcisphere Tech:

Arcisphere Tech helps clients navigate the end-to-end software development process using the IBM Rational product line. Founded by former IBM employees, Arcispheres team has unmatched expertise in the best practice techniques and strategies for simplifying the software development process to maximize the efficiency and productivity of clients. Arcisphere Tech builds collaborative relationships with clients in order to understand their changing needs and deliver results, and offers Consulting, Training, Staffing, Staff Augmentation and software quality management training services to deliver business solutions that are fully customizable to both the immediate and long-term goals of each client.

Learn more about Arcisphere at SoftwareLifeCyclePros.com or by calling (888) 553-6563. For the New York City & NYC Metro area, call (646) 291-8994.