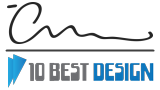 Atlanta, Georgia (PRWEB) September 07, 2013
10 Best Design is a California-based organization which ranks and reviews the top web design companies. Their team is comprised of individuals who have an extensive aggregate level of experience and expertise in web development. These experts use their expertise to evaluate web design firms all over the world. This provides a huge service for companies and organization which are looking to work with the best web design firms. It also creates a competitive environment that stimulates the creativity and quality of the world's top web designers.
The Creative Momentum is an Atlanta based firm, but they have a reputation for building exceptional sites for clients that span the entire globe. According to 10 Best Design, one of the things that sets The Creative Momentum apart from other firms and contributes to their No. 3 ranking is their ability to consistently produce some of the most awesome web designs in the world.
Buildrr came in at the No. 1 position; maintaining a streak of remaining in the top three over the last several months. The Syracuse based firm serves an extremely large client base worldwide. According to 10 Best Design, Buildrr does a very good job of marketing the websites of their clients so that they will be competitive in the current marketplace.
The No. 2 position was solidified by CliKZY Creative. This makes the third consecutive month that CliKZY has held the No. 2 position. The Washington D.C. based firm is a globally recognized web design company that consistently delivers a great product.
Another attribute that keeps The Creative Momentum ranked at the top is the fact that they continue to set trends rather than follow them. The company has a stellar reputation for creating picture perfect custom websites. Based on the assessment provided by 10 Best Design, The Creative Momentum knows how to connect with their clients so that they are able to meet their needs and desires with pin point accuracy. They also specialize in site optimization, mobile optimization, social media integration, search engine optimization.
The company prides itself in being a one stop shop for their clients; simplifying the process. With the obtainment of this latest award, the only thing left for The Creative Momentum is to reclaim the No. 1 spot on 10BD's Best Web Design Firms.