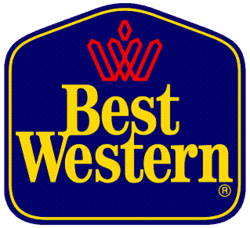 Phoenix, AZ (PRWEB) May 01, 2013
Best Western International today received the Gartner & 1to1 Media Gold Award in the Social and Mobile Engagement category for its innovative social media integration tool, Best Western I Care – Reflections. The challenge posed to Best Western was to develop an effective way to authentically engage consumers who respond to 1.3 million guest surveys and post 150,000 online hotel reviews each year for more than 4,000 properties in more than 100 countries.
Best Western, known as an industry leader in leveraging the latest technologies surrounding customer care and hotel business performance, collaborated with its customer experience management partner, Medallia, on the project. Best Western I Care – Reflections allows hotel managers to receive and respond to customer feedback across multiple platforms in one place instead of logging into multiple sites.
We are determined to simplify the lives of our hotel operators so they can focus on their customers, and if a solution isnt available, we create one, said Michael Morton, Best Westerns vice president of member services. Best Westerns commitment to providing superior customer care to each guest extends beyond the front desk to these emerging channels.
Best Western also developed best practices and training programs to help empower its hotel employees to provide superior customer care online while maintaining a consistent brand voice. These innovations continue Best Westerns leadership position online. Best Western was the first brand to reach 500,000 Likes on Facebook; incorporated TripAdvisor reviews in the redesign of bestwestern.com; and for the second consecutive year is the Compuware Best of the Best Gold Award winner for reliability and response time.
The 2013 winners showcase excellence in customer centricity. These 12 customer-focused leaders demonstrate how an enterprise commitment to making improvements to the customer experience and investing in the right technologies, processes, and people can lead to real financial gains, said Mila DAntonio, editor-in-chief of 1to1 Media. 1to1 Media honors these companies for their leadership in support of, and innovations geared toward, advancing their organizations to becoming customer centric.
For more information about the Gartner & 1to1 Media CRM Excellence awards, please visit 1to1media.com.
Best Western Resources:


For bookings: http://www.bestwestern.com
For rewards: http://www.bestwesternrewards.com
Like us on Facebook: http://www.facebook.com/BestWestern
Read the Best Western blog: http://www.youmustbetrippin.com
Follow Best Western on Twitter: http://www.twitter.com/thebestwestern
ABOUT BEST WESTERN INTERNATIONAL, INC.

Best Western International, Inc., headquartered in Phoenix, Ariz., is a privately held hotel brand made up of more than 4,000* BEST WESTERN