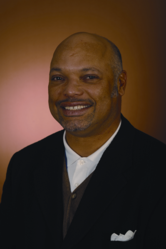 Phoenix, AZ (PRWEB) February 05, 2013
BestIT, a Phoenix-based services solutions provider, today announced the organization has chosen Marco White to fill the newly created position of vice president of customer solutions. In this capacity, White will be responsible for architecting, designing, developing, implementing and supporting global enterprise business transformational solutions, from which current BestIT clients derive competitive advantage and differentiation in the marketplace from cost-effective leading-edge technologies.
The opportunity to deliver technical excellence and customer satisfaction is the reason BestIT is nationally recognized for its growth, technological differentiation and executive expertise. I am proud to be a member of this successful organization and I look forward to years of continued success in optimizing business systems for a variety of industries, said White.
In his new role, White will oversee support services, monitoring, service desk operations, update and patching services, administrative and consulting services and maintenance and support for all BestIT clients.
White comes to BestIT with more than 25 years of senior executive leadership experience in service-oriented specific to information technology. Most recently he served as vice president of information technology for the Los Angeles Dodgers where he was responsible for all aspects of IT, enterprise-wide, including strategic IT planning, technical infrastructure and operations, contract management and was the technical liaison with major league baseball and the technical advisor to senior management.
Further past experience of Whites includes his role as chief technology officer at H&R Block, chief technology officer at NBC/Universal and chief technology offer at The Warner Music Group, Atlantic Records and Rhino Records. His focus has been on strategic vision and innovation, supported by tactical execution on a global scale.
A native of Pasadena, California, White graduated from the University of California, Los Angeles, where he earned his bachelors degrees in Global Economics, Afro-American Studies and Computer Information Systems. White also holds an MBA from UCLA in Information Systems Management.

To learn more about BestIT, visit http://www.bestit.com for information on BestITs innovative approaches to enhancing business growth through technological differentiation.
About BestIT
BestIT is a services and technology provider delivering high-value, client-focused results to enterprises in the U.S. and abroad. BestIT works with organizations to create roadmaps designed to reinstate the collaborative dialog between business and technology. The company helps clients achieve competitive advantages by applying unique approaches to complex business challenges. For more information, visit: http://www.bestit.com.