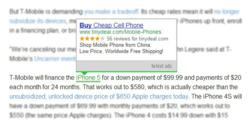 Alexandria, VA (PRWEB) April 15, 2013
Browser add-on development can help ad publishers to significantly expand their audience coverage according to new research by experts, Besttoolbars. A study by the browser add-on development agency found that this use of browser add-ons gave publishers 24-hours a day access to their audience and their online activities.
The tests found that online ad distribution could be extended to cover not only on websites in the publishers own network, but on virtually any other website the user visits with the simple addition of a browser add-on. In this way, browser add-ons were found to significantly help ad publishers to extend their audience by showing the ads on multiple different web resources, even those outside of the display network.
Valery Kuznetsov, Key Projects Manager at Besttoolbars said, Online ad distribution is an hugely competitive business so we were pleased to find via our study that browser add-on development has such positive impact. We were expecting to find higher levels of user engagement but were delighted that the add-on actually served to provide a much broader audience coverage for the ad publisher, giving them a lot more bang for their buck. The fact that the ads can then be displayed on virtually any website, even those not in the publishers own network, was also an incredible find and one that we are confident many publishers will be keen to explore.
Besttoolbars specializes in add-ons and extensions development for all browsers. Its Browser Add-On Framework allows for cross-browser add-ons to be built using common technologies using a single source of code to speed up the development and maintenance processes.
To find out more about Besttoolbars and its browser add-on development services please visit http://www.besttoolbars.net
About Besttoolbars: Besttoolbars is a company well known for creating browser toolbars and add-ons. It has worked with an array of global brands, from start-ups to high-profile Fortune 500 corporations including Amazon, Skype, IBM, DHL, TNT and Intel. More than 7000 companies currently use solutions created on the Besttoolbars platform. Its product line includes:

Toolbar Studio: IDE for designing toolbars for Internet Explorer and Firefox

Add-ons Framework: Framework for building add-ons for Internet Explorer, Firefox, Chrome, Safari, and Opera
Besttoolbars also offers a number of services to help businesses integrate their products with desktops and mobile phones. It provides custom browser development, add-ons, add-ins and mobile app development.