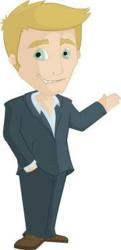 Austin, Texas (PRWEB) November 06, 2012
BetterNetworker announced that they plan to promote Traffic Playbook this week, a course developed by top Internet marketers Raymond Fong and Fernando Celabllos.
The course showcases the top four traffic sources that Fong and Ceballos personally employ for their business and reveals them for others to mimic and use for themselves to get the same success Fong and Ceballos have experienced.
It consists of five modules, starting with one on keyword research, and then followed by others on quick start SEO, Bing PPC, Facebook PPC, and Pay Per View (PPV).
The Traffic Playbook is geared at folks who want more traffic and therefore more leads, say Ceballos and Fong. Its structured such that its simple to understand and digest so folks can implement it as soon as possible. The idea is no fluff, no theory, and no B.S., just straight up this is what you need to do, and how to do it. The goal of the course is to get people out of their heads and stop the paralysis-by-analysis that plagues so many [of them].
Promoting this course was a no-brainer, says BetterNetworker CEO Jesse Jameson. Ray and Ferny are two of the most knowledgeable guys in the industry when it comes to simplifying traffic generation strategies and helping people understand everything they need to about traffic in order to see real results in their business. We know that our community members will really benefit from this course.
Fong and Ceballos initially got their start on BetterNetworker several years ago, when their contributions within the community attracted the attention of top Internet marketer Mike Dillard. Since then, they have become known as the go-to guys when it comes to knowing how to generate a great deal of traffic using SEO (Search Engine Optimization) techniques.

BetterNetworker has promoted Fong and Ceballos SEO Networker 3.0 in the past, an extremely comprehensive SEO training course that teaches people exclusive strategies for generating leads and knowing which keywords to use in order to land on the first page of Googles search results.
Fong and Ceballos are also the co-founders of the annual No Excuses Summit, one of the largest Internet and network marketing training events in the industry. BetterNetworker has promoted and attended No Excuses Summits II and III, both of which have taken place in Las Vegas, Nevada.