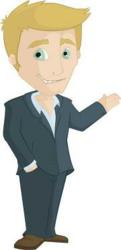 Austin, Texas (PRWEB) November 27, 2012
BetterNetworker announced that they plan to promote the social media training course Social Media in 7 Minutes this week. The course was developed by Black Box Social Media, an online marketing company that focuses on strategies for social media and Search Engine Optimization for their customers.
Founded by Tom Bukacek, Nick Bridges, and Curt Maly, the latter of which is a BetterNetworker Instructor, Black Box Social Media is known for their cutting edge social media skills and expertise, and have worked with prominent companies and individuals in network and Internet marketing as well as other industries.
Social Media in 7 Minutes is an online training program that is designed to help users learn how to effectively apply social media to their marketing strategy and create a social media marketing plan that they can execute in just seven minutes per day. It works by allowing users to manage their social media accounts all from one place, and provides a variety of automation tools to help facilitate the process. It has been used by companies including BetterNetworker, Magnetic Sponsoring, and The Elevation Group, as well as renowned speakers and best-selling authors.
BetterNetworker initially promoted Social Media in 7 Minutes in March of 2012, and was met with great success. The course is so revolutionary, says BetterNetworker CEO Jesse Jameson. It not only makes it incredibly easy to manage all of your social media accounts in one place, it also helps you harness the full power of social media to help strengthen your online presence and grow your brand.
Many of our members have multiple social media accounts that they use to share their content and gain exposure, so being able to effectively manage them in such a little amount of time is extremely valuable, says BetterNetworker Editor Victoria Garment. Having a strong social media presence is a must for network and Internet marketers, yet most struggle with how to not let social media detract from the amount of time they spend building your business, so this course is really the perfect solution.
BetterNetworker will be co-hosting two live training webinars with Black Box Social Media on Thursday, November 29th as part of the weeklong promotion of the course. These webinars will offer a customized training presentation based upon feedback that people provide via a survey that appears on the webinar registration page.
More information can be found by clicking on the following link: http://www.betternetworker.com/articles/view/marketing/social-networking/how-manage-all-your-social-media-just-7-minutes-day