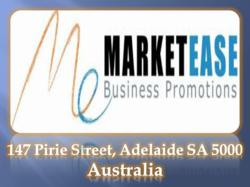 Adelaide, South Australia (PRWEB UK) 26 November 2012
A recent Adwords campaign from beverage giant Diageo pointed people to its new website on mixology. SEO experts commend the companys efforts, touting it as the perfect way to get high search engine rankings and audience engagement.
Diageos new website offers people education and recipes on mixing drinks. Their Adwords campaign focused on phrases related to drinks or cocktails, and directed users to their mixology site.
The CEO of Market Ease Business Promotions comments on why this strategy earned Diageo kudos from SEO experts. This is the perfect example of well integrated marketingthe kind of marketing we have been recommending to clients for years, said Binh An Nguyen.
Diageo didnt abandon PPC for SEO, they did both. By creating great content on their site, they established themselves as a thought leader, explained Mr. Nguyen.
The relevant content will naturally help their search engine optimization as well. Then their PPC campaign helped them scale their efforts and sent traffic to the new site. Again, great example of integrated online marketing, he continued.
Diageos campaign is similar to one done by General Pants a few years ago. Back then, General Pants created a site for people to share media. It ran an Adwords campaign to promote a competition aimed at getting artistic people to share music, photos, and videos.
Even after General Pants had picked the winner, its site still did well in search engine rankings because it still had a lot of content. In fact, its traffic stayed the same after the campaign.
Of course, bigger companies generally have more to spend on PPC than smaller ones do.
SMEs definitely need to watch their PPC budget more closely because their funds are more limited than a huge corporations. This is why its important to either consult with PPC experts or really learn it well yourself in order to maximise your PPC budget, advised Mr. Nguyen.
Small and medium businesses who want help on creating an integrated online marketing strategy can consult the experts at Market Ease Business Promotions.
About Binh Nguyen and Market Ease Business Promotions
Binh is the founder and CEO of Market Ease Business Promotions Pty Ltd., a company dedicated to helping small- to medium-sized enterprises succeed online. He is currently helping dozens of business owners generate a flood of leads and acquiring an avalanche of sales to their firms through the power of the Internet. His clients are located in Australia, New Zealand, US and the UK. In the last 4 years, Binh has helped several multi-million-dollar companies in Australia sell millions of dollars worth of products online.
Tap into Market Eases expertise at http://www.marketease.com.au.