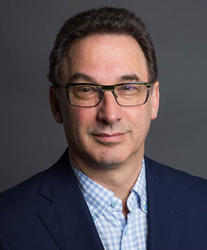 Beverly Hills, CA (PRWEB) April 23, 2015
Jeffrey Rosenthal, Chairman and CEO of Southern California-based companies, Rose Investments, Rose Advertising, StarKart, and the NALA, was recently recognized with the highest honor from YPO-WPO, as a member who embodies YPO founder Ray Hickok's dedication to the organization. Jeffrey Rosenthals passion for the last fourteen years has been the pursuit of cultivating personal relationships and connections globally, by creating a network platform within the organization to help his fellow YPO-WPO members do the same.
A YPO member since 2001, Jeffrey Rosenthal has held many local and global champion roles within the organization and was instrumental in forming the YPO Marketplace and Network platform. YPO- WPO (Young Presidents and World Presidents Organization) is the worlds premier peer network of chief executives and business leaders.
The first year Rosenthal joined, he attended YPOs Global Leadership Conference and this is where he recognized the potential of creating network connections around the globe. I saw such potential, connecting members with other members who shared common interests from around the world and wanted to find a way to make this happen in a meaningful way and on a variety of levels, from personal to professional, said Mr. Rosenthal.
Initially Rosenthals team created sixty networks based on the common interests of their membership: twenty business, twenty personal and twenty social enterprise networks. When Jeffrey left the YPO-WPO International Board as Networks Chair in 2009, there were network officers in seventy-five percent of all YPO chapters, and seventy percent of the members globally had joined the network platform.
Last year, Jeffrey hosted the largest gathering of YPO-WPO members in history, serving as Host-City Chair for 3500 chief executives from around the world at the Los Angeles Global Leadership Conference (GLC). From billionaire biotech entrepreneur, Patrick Soon-Shiong to film director, James Cameron and long-distance swimmer, Diane Nyad, the week offered star power, including entertainment by Jim Belushi, Billy Idol, Courtney Love, and Ozzy Osbourne, among others. Chief executives and presidents from over 3000 companies throughout 125 countries share experiences, said Rosenthal. YPO-WPOs mission is, Better leaders through education and idea exchange, and this is exactly what we hoped to have accomplished at our LA GLC.
Over thirty years ago, Jeffrey created concepts for local grocery store advertising, and was instrumental in forging the path of the local advertising industry. Rosenthal has always had a unique understanding of the needs of small and medium businesses. He is the CEO of Rose Investments, which invests in private equity and the founder of StarKart and the NALA. StarKart is the largest advertising network for grocery cart advertising and the NALA, is a full-service digital marketing agency for small and medium businesses, both throughout the United States and Canada.
About StarKart

StarKart has the largest shopping cart advertising network in the United States and Canada offering grocery cart advertising that reaches a network of over 10,000 locations. For more information, please visit starkart.com.
About the NALA

The NALA is a full-service digital marketing agency providing custom personalized service for small and medium businesses throughout the United States and Canada. The NALA consults with each individual business and develops a strategy based on the business unique advertising and marketing needs. Clients' campaigns focus on providing good web content which include services such as news releases, online advertising, social media, blogs, website development, and charity co-branding, among others. For more information, please visit thenala.com.
PR Contact: Tiffani Tendell

805.650.6121 x361

ttendell(at)starkartthenala(dot)com