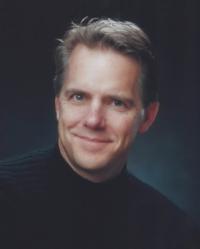 Salt Lake City, Utah (PRWEB) May 31, 2013
Don Sorensen, president of Big Blue Robot LLC, today released an article about the significance of online reputation management for the travel industry. It seems like the travel industry is front page news on almost a daily basis, and not with glowing reviews, says Don Sorensen, online reputation expert. This should be a wake-up call for the travel industry to take a proactive effort to manage its online reputation before it gets out of hand.
According to eMarketer, the number of people who research and book a trip online increases dramatically every year, and the trend will only continue. Thats why it is so important for hoteliers, agencies, and other travel marketers to take control of their reputations online, adds Sorensen. By ignoring the negative online attention, the travel industry is only creating a larger problem, and one that will be more difficult to tackle over time.
Sorensen today released suggested criteria for the travel industry to improve its reputation.
Drive prospects to owned media
The eMarketer report indicates that branded travel websites are the second most common source travelers use when researching and booking travel online. That means your branded website, blog, and other owned media are the most important resources you have to help customers and influence a positive reputation, says Sorensen.
The online reputation expert suggests using a strong, comprehensive search engine optimization and paid search strategy to drive traffic to the media owned and controlled by the organization. He also recommends publishing lots of unique, useful content on the corporate website, social channels, and other owned media to help the company appear high in search results.
Incorporate ads and reviews
Paid media such as search ads, Facebook ads, and promoted tweets can be the catalyst that introduces travel researchers to your brand and inspires engagement, advises Sorensen. Use them in conjunction with strong SEO and reviews. Earned media, especially reviews and positive social mentions, increases your credibility and is the online equivalent of word-of-mouth marketing, making it very powerful. Sorensen also recommends the following ideas to generate positive reviews and mentions: