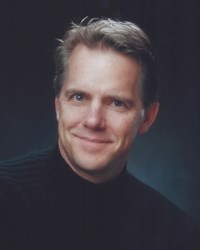 Salt Lake City, Utah (PRWEB) August 23, 2013
Don Sorensen, online reputation expert and president of Big Blue Robot LLC, today counseled businesses to focus on their core audience when building a successful online reputation management strategy.
All too often, companies wait until they have a crisis on their hands before they start thinking about online reputation management, says Sorensen, online reputation management expert and author of Online Reputation Management: Corporate & Personal. Once the crisis hits, damage has already been done to their corporate image and they find themselves reacting rather than proactively building a positive reputation.
Sorensen advises that it doesnt have to be that way. He suggests building a positive online reputation before a crisis hits can help a company determine vulnerabilities and make it impervious to virtually any attack. One of the best ways to proactively manage a companys online reputation is to focus on the core audience.
If you focus on building an online reputation for your core audience, not only will you be building a positive online reputation, but youre building a reputation thats more likely to convert your best prospects into your best customers, says Sorensen. A companys reputation is more public and visible than ever before. Customers are taking their opinions online, and can either help or hurt a company by what they have to say about their experiences. Opinions are established before a potential customer ever sets foot in the door of a business or picks up the phone to call.
According to findings in the 2013 BrightLocal Local Consumer Review, positive online reviews have a real, actual impact on purchasing decisions. The study found that 79 percent of consumers trust online reviews as much as a personal recommendation. The number was up 72 percent from 2012. This substantiates how important a companys online reputation is today, adds Sorensen.