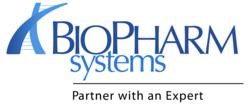 San Mateo, CA (PRWEB) September 10, 2013
BioPharm Systems, a leading global IT consulting and managed services provider (MSP) specializing in Oracle's clinical trial, data, safety, and pharmacovigilance management systems, today announced that it is a recipient of the prestigious Small Business Institute for Excellence in Commerce (SBIEC) 2013 California Excellence Award, which recognizes companies that have enhanced the commitment and contribution of small businesses through service to their customers and community.
The SBIEC California Excellence Award highlights businesses that have consistently demonstrated a high regard for upholding business ethics and company values. This recognition by SBIEC marks BioPharm as an emerging leader, setting benchmarks that the industry should follow.
A panel of industry executives and consultants ultimately selected BioPharm amongst its peers and competitors after year-long industry research and business surveys. The SBIEC encourages independent enterprise and entrepreneurial growth with the goal of local and international recognition for businesses of all sizes.
"We are very dedicated to providing innovative solutions and excellent service to our customers," said Alex Sefanov, president and CEO, BioPharm. "It is our goal to be the best in the industry, and we believe this award speaks to the achievements we have made over the years."
BioPharm Systems is a Gold level member of Oracle PartnerNetwork (OPN) and an Oracle Accelerate solution provider. The company has achieved Specializations in Oracle Argus Safety Suite, Oracle Life Sciences Data Hub and Oracle Accelerate for Midsize Companies.
About SBIEC
The SBIEC is a leading authority on researching, evaluating and recognizing companies across a wide spectrum of industries that meet its stringent standards of excellence. It has spearheaded the idea of independent enterprise and entrepreneurial growth allowing businesses of all sizes to be recognized locally and encouraged globally.
Particular emphasis is given to meeting and exceeding industry benchmarks for customer service, product quality and ethical practices. Industry leading standards and practices have been developed and implementation of the same has been pioneered by the dedicated efforts of the business community and commerce leadership.
More information on SBIEC can be found at sbiec.org.
About Oracle PartnerNetwork
Oracle PartnerNetwork (OPN) Specialized is the latest version of Oracle's partner program that provides partners with tools to better develop, sell and implement Oracle solutions. OPN Specialized offers resources to train and support specialized knowledge of Oracle products and solutions and has evolved to recognize Oracle's growing product portfolio, partner base and business opportunity. Key to the latest enhancements to OPN is the ability for partners to differentiate through Specializations. Specializations are achieved through competency development, business results, expertise, and proven success. To find out more, visit oracle.com/partners.
About Oracle Accelerate
Oracle Accelerate provides simple to deploy, packaged, enterprise-class software solutions to growing midsize organizations through Oracles network of expert partners. Oracle Accelerate solutions enable growing midsize organizations to easily adopt Oracle's enterprise class software. Created by Oracle's expert partners, Oracle Accelerate solutions are simple to deploy, industry-specific packaged solutions, designed for fast time to benefit, which means getting the right solution in place quickly, inexpensively with a controlled scope and predictable returns. The best Oracle Accelerate Solutions are based on Oracle Business Accelerators, which are advanced implementation tools, created and maintained by Oracle. To find out more, visit oracle.com/accelerate.
About BioPharm Systems
BioPharm Systems is a global IT consulting and managed services provider (MSP) that focuses on the life sciences industry. We have extensive experience in the implementation, integration, migration, upgrade, and hosting of the following Oracle clinical trial management, drug safety and pharmacovigilance, clinical data warehousing and analytics, clinical data management, and electronic data capture systems: ClearTrial, Siebel Clinical, LabPas, Argus Safety Suite (Argus Safety, Argus Safety Japan, Affiliate, Interchange, Reconciliation, Dossier, Insight, and Perceptive), Adverse Event Reporting System (AERS), Empirica Signal, Empirica Topics, Life Sciences Data Hub (LSH), Clinical Development Analytics (CDA), Oracle Clinical, Remote Data Capture (RDC), and Thesaurus Management System (TMS).
Founded in 1995 and headquartered in California, BioPharm Systems has offices in the United States and the United Kingdom. To learn more about the company's products and services, please call +1 877 654 0033 (U.S.), +44 (0) 1865 910200 (U.K.), or e-mail info(at)biopharm(dot)com.
Trademarks
Oracle and Java are registered trademarks of Oracle and/or its affiliates.
North America Sales Contacts:
Rod Roderick

Vice President of Sales, Trial Management Solutions

rroderick(at)biopharm(dot)com

+1 877 654 0033
Vicky Green

Vice President of Sales, Data Management Solutions

vgreen(at)biopharm(dot)com

+1 877 654 0033
Europe/Middle East/Africa Sales Contact:
Rudolf Coetzee

Director of Business Development, EMEA

rcoetzee(at)biopharm(dot)com

+44 (0) 1865 910200
Communications Contact:
Eugene Sefanov

Marketing Communications Manager

esefanov(at)biopharm(dot)com

+1 617 795 2032
Twitter: twitter.com/BioPharmSystems

Facebook: facebook.com/BioPharmSystems

LinkedIn: linkedin.com/companies/biopharm-systems-inc

YouTube: youtube.com/user/BioPharmSystems

Google Plus: plus.google.com/104105608638786200757

Pinterest: pinterest.com/biopharmsystems