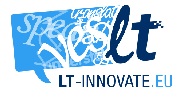 Madrid, Spain (PRWEB UK) 19 October 2012
Bitext Sentiment enables customers to harness the power of social intelligence and connect with customers in entirely new ways.
Insights ecosystem taps into social data from leading social analytics vendors like Bitext.
Bitext, An LT-Innovate Award Winner 2012, today announced it has joined the growing Salesforce Marketing Cloud Insights ecosystem. Bitext Sentiment brings multilingual sentiment analysis, powered by deep semantic analysis, to the Insights ecosystem, helping companies leverage the power of social to connect with customers, partners and employees in entirely new ways. Uncovering key insights from millions of conversations that take place every day in social media can transform a companys future. Real-time, multilingual sentiment analysis from Bitext gives companies the opportunity to understand their customers better and faster than ever before.
Comments on the News


In order to uncover valuable actionable insight available through social media, it is critical that companies can engage with what is being said across all of their key markets. Our multilingual sentiment analysis solution, integrated into the Salesforce Marketing Cloud, will ensure companies know exactly what their customers are talking about and how they feel no matter where they are located. As a first step, Bitext is focused on unlocking two major markets; the Americas and Europe (Spanish and Portuguese) for the Marketing Cloud customer base, said Antonio Valderr