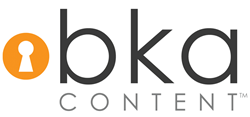 (PRWEB) December 26, 2014
BKA Content, an SEO content creation company, has just announced that theyve obtained an SSL Certificate as well as moved their website to a dedicated server. The SSL certificate adds additional security for customers by authenticating the BKA Content website and encrypting information sent to the server. This electronic passport allows a customers web browser to access the servers digital certificate when entering sensitive information. The SSL Certificate was purchased through Trustwave, a well-known company that protects millions of businesses online from cybercrime including major chains like Wendys and Burger King.
BKA Content has moved their website to a dedicated server in order to help the current site load faster and improve the customer experience. Not only that, a dedicated server offers them more functionality when it comes to development and expansion, or the creation of a new website. BKA Content has been consistently working on an API as well as an online platform for placing and receiving online orders.
The security and privacy of our clients information is very important to us here at BKA, stated Greg Secrist, CEO at BKA Content. We want to make sure we provide a safe platform for customers to order and receive their content from us. Not only that, we wanted to be able to offer a better overall product to our clients that order through our website. This new move will give us faster load times, more developmental functionality, and allow us to do our part in stopping potential cybercrime.
BKA Content is a leading content creator in the product description, category description, ecommerce content, social media content, SEO content, and guest blogging space. For more information on the content solutions that they provide, please visit http://www.bkacontent.com/content-shop/.
About BKA Content
BKA Content is one of the leading SEO content providers on the web today. They have served clients ranging from SEO Agencies to Fortune 500 companies. Their services include the creation of both on-page and off-page content and they provide content solutions through the use of managed writing teams, dedicated account managers and quality writing. To acquire more information on the services that they provide, please visit http://www.bkacontent.com/.