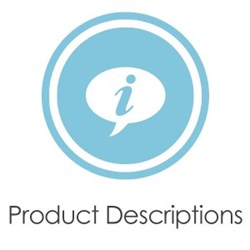 Washington Terrace, UT (PRWEB) November 25, 2013
BKA Content, a leading SEO content provider in the online marketing industry, has announced an update to their online store that includes the option to order both Meta Descriptions and Product Descriptions from directly off of the site. Previously, details for Meta Descriptions and Product Descriptions were discussed through the Contact Us form located on the Custom Content order page.
Meta Descriptions and Product Descriptions can now be found by going to the BKA Content website where the user would then hover over the Buy Content link located in the top navigation bar and select the appropriate option from the drop down menu. Or, clients can click on the Buy Content link in the top navigation bar and select the content type theyd like to order underneath the section labeled What Content Should I Order?.
We currently create a lot of Product Descriptions and Meta Descriptions for managed clients, but felt we needed to make it even easier for new clients to order these products from directly off of our site, stated Matt Secrist, VP of Business Development at BKA Content. While other content creation companies typically have clients order by quality level (1-5), we do things a little bit differently. We understand that clients have a variety of different content products they are looking to create and arent always sure what quality level they would fall under. We simplify this process by allowing clients to order exactly the type of content they are looking for and then sending those assignments to those writers within our teams that are specifically trained to create that type of content. Our quality tiers are based around content products and their purpose, rather than the other way around.
The addition of these two new content products to the online store will now allow for easier purchasing and ordering of these specific content products without the back and forth discussion that was previously needed. Clients can order a handful of descriptions, or can order in bulk, directly from the website. Each page includes a description of the content product, its place in the SEO process, and its benefits. Pricing has been updated and is displayed directly on the page, along with bulk rates.
The new Meta Description order page can be accessed here – http://www.bkacontent.com/product/meta-tag-descriptions/.

The new Product Description order page can be accessed here – http://www.bkacontent.com/product/product-descriptions/.
About BKA Content
BKA Content is one of the leading SEO content providers on the web today. They have served clients ranging from SEO Agencies to Fortune 500 companies. Their services include the creation of both on-page and off-page content and they provide content solutions through the use of managed writing teams, dedicated account managers and quality writing. To acquire more information on the services that they provide, please visit http://www.bkacontent.com/.