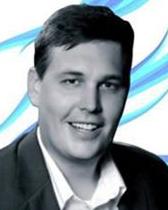 Austin, TX (PRWEB) January 18, 2013
Curt Maly, Co Founder of Black Box Social Media, an online marketing company that utilizes the latest digital marketing strategies for its clients, was the featured speaker at the Internet Marketing Party in Austin, Texas, on January 17, 2013. Mr. Maly's presentation was called "How to Get Rich Using Your Credit Card…For Free".
The presentation provided a case study of how business owners can use Paid Advertising on social networking sites, like Facebook, in order to generate a high volume of sales before the bill for the credit card becomes due.
As part of the gimmick leading up to the event, which had over 300 people in attendance, Internet Marketing Party Owner David Gonzalez conducted a series of interviews with a masked, unidentified man (Mr. Maly), who would be revealed on stage at the party.
"I've been coming to the Internet Marketing Party since before I even created Black Box Social Media back in 2010," says Mr. Maly. "I never would've launched the business nor obtained some of my clients or developed the other products I've created had it not been through the contacts made at the Internet Marketing Party and David Gonzalez. "
In addition to serving its nationally recognized clients, Black Box Social Media has also launched 'Social Media In 7 Minutes', which combines over 60 step by step video training on how to use Facebook, Twitter, LinkedIn, YouTube, and Google+ for marketing with it's own Social Media Dashboard.
Also, Black Box Social Media is in the beta testing phase for its latest project called 'Social Media Manager Pro', which is designed to show others how to create their own social media marketing company and perform these tasks for other businesses.
"Speaking tonight at the Internet Marketing Party was just another part of an incredible dream that continues to come true," continues Mr. Maly. "If it can happen to a kid from Freemont, Nebraska, it can happen for you to if you come out to these types of events and take what you learn and put it into action."
For more information on the Internet Marketing Party, please visit here.
About Black Box Social Media: Black Box Social Media is an online marketing company that utilizes multiple web 2.0 strategies including web design, social media marketing, pay per click, video marketing, article creation, and much more. For more information about Black Box Social Media, please visit http://blackboxsocialmedia.com/about