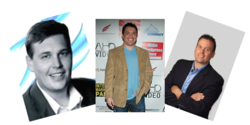 Austin, Texas (PRWEB) July 20, 2012
Black Box Social Media, an online marketing and SEO company dedicated to assisting small businesses get found online using top digital marketing strategies, released a report detailing the benefits of using YouTube videos for video marketing. To view this report, please visit here.
Adding video marketing to your social media marketing plan is an absolute," says Black Box Social Media Co Founder Curt Maly. "YouTube is the 2nd largest search engine and 4th most visited website on the planet. In fact, almost 1 out of every 4 Internet users visit YouTube. As a marketer, how can you afford not to utilize YouTube videos as part of your marketing plan?"
Originally, the site was used by amateur video makers for entertainment purposes, but now it hosts countless marketing videos by all sorts of businesses. There are tremendous benefits to leveraging YouTube views in a business marketing campaign.
"Videos online have become an important marketing tool for millions of businesses all over the world," says Black Box Social Media CEO Tom Bukacek, who is also co-author of the upcoming book "Marketing Miracles" with Dan Kennedy due out this Fall. "Posting a high quality video can drive a huge amount of traffic to your website. When you post a video, the link to this post will be high up in Googles search results, or any other search engines results which make this marketing strategy a great SEO tactic."
Marketing on YouTube using online videos is an ideal way to expand a business's customer base and grow profits if done properly. For more information on the benefits of using YouTube videos for marketing, please visit http://blackboxsocialmedia.com/benefits-of-using-youtube-in-your-marketing-campaign/