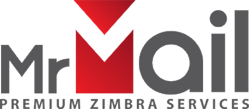 London, United Kingdom (PRWEB UK) 29 January 2013
When D&DS Subsidairies, Inc., decided to launch their online fashion magazine and jewelry boutique BlackTopShopping.com on February 14, 2010, they were able to quickly meet the challenge of their competition using the organic SEO services from SunevaWebcasting.com and rock-solid Cloud Hosting Services from MrMail.com. After weeks of reviewing customer feedback, the re-vamped jewelry boutique will re-open on February 14th to begin their third year online with a special discount of 40% to subscribers.
Online businesses face stiff competition now that the Internet has become a widely accepted method of operating a commercial enterprise. One of their greatest challenges is the large marketing budgets of well-established companies which can easily dominate the first 3-5 pages of Search Engine results.
We were amazed at the response and the technical hurdles that we were able to overcome with our switch to MrMail.com Cloud Hosting Services. Just like many micro-businesses, we were not in a position to match the competition's advertising resources. By using the online marketing experience of the team at Suneva Webcasting, we were able to launch a multifaceted marketing campaign with an almost non-existent budget which gained us tremendous exposure, stated David E. Smith, CEO of D&DS Subsidairies, Inc. our special 50% discount to our subscribers is our way of saying Thank You for their support.
According to one of the top-ranked Internet statistic research websites, WhoIs.sc, today across the .COM, .NET, .ORG, .INFO, .BIZ, and .US top level domains (TLDs), there are a total of 143,510,642 domains registered with various service providers. Oliver Bross, CEO of MrMail, Ltd. stated: The rate of increase in active domains plus the demand for these websites to interface with readily-accessible mobile applications is the driving force behind the success of MrMail.com Cloud Hosting. Especially for websites such as BlackTopShopping.com. Together all of the company divisions utilize multimedia presentation and social media interaction heavily, Cloud Hosting provides them with the flexibility they need.
Search engine optimization is a lot more than just keywords today. commented Uma Sumeros, President of Suneva Webcasting, Inc. Social media has been important factor in the way people find the information they need and purchase goods/or services. To be effective regardless of your budget, all the avenues to your market have to be pursued.
About Black Top Shopping

Black Top Shopping is the principal commercial enterprise of D&DS Subsidairies, Inc., a Nevada corporation founded in 2003 with local offices and affiliates in Brooklyn, New York. The company provides an online fashion jewelry boutique of Sterling Silver, 14K Gold and Cubic Zirconia, shopping reviews, promotional discount coupons and fashion video lounge. The BTS Jewelry Boutique will re-open on February 14, 2013. To subscribe to updates, visit: http://www.blacktopshopping.com.
About Suneva Webcasting

Suneva Webcasting, Inc. is a New York corporation founded in 2001 with local offices and affiliates in Brooklyn, New York, New Orleans, Louisiana, Tyrene, Scotland and Florence, Italy. A marketing communications firm in service to entrepreneurs and small business owners online since 2002, the company provides online presentation services which include; market research, content management, search engine optimization, mobile marketing and social media representation. For more information, visit: http://www.sunevawebcasting.com.
About MrMail

The main headquarters of Mr Mail Ltd is in the United Kingdom, This Internet services company has provided secure email hosting along with cloud based web hosting and related business solutions to businesses around the globe since 1996. For more information on MrMail Cloud Hosting services visit: http://www.mrmail.com/zimbra-packages/