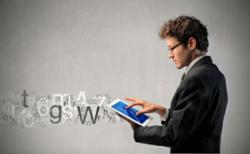 Austin, TX (PRWEB) September 16, 2012
Josh Loposer, Managing Editor and lead blogger at DigitalMarketer.com, has published a recent blog post in response to Amazons latest decision to sell physical products through its line of Kindle apps.
Called a unique advantage by Loposer, Amazons ability to sell legitimate, tangible products that people can hold in their hands is the one thing Amazon can hold over its rivals heads.
Amazons domination in the retail department hasnt gone unnoticed by digital marketers by any means, Loposer writes in the post, but it does present a challenge for a generation of marketers who cut their teeth on digital products. As a result, its not easy for most of us to think in terms of actual, physical products you know, like the kind they sell at Walmart.
The implications of such decisions by Amazon could influence other tech companies as well as marketers who now have a whole new arena for distributing products, the blog post said.
Information like this is available on a daily basis on the Digital Marketer blog, where the best of the best online marketing gurus share their ideas on trends and news flowing through the Internet. Its part of DMs continuing efforts to keep marketers across the globe up to date on whats affecting their business on every landscape.
Digital Marketers blog is available to anyone, but becoming a member of DM Pro gains access to information-packed monthly digital newsletters from the brightest minds in the industry, as well as a collection of Special Reports on how to combine marketing with major Internet players like Apple, Amazon, Google, and YouTube. A DM Labs membership takes things a step further, with split test results, website reviews, and of course access to RAW Trainings that are available anytime from any online device after their live events.
Digital Marketer releases informational and educational materials to help businesses and entrepreneurs gain insight and information on the trends, data, and strategies that can take them to the top of their industry. Through their RAW Training courses, strategic plans, blogs, newsletters, site reviews, and Special Reports, Digital Marketer supercharges every single marketing campaign it touches. For more information, visit DigitalMarketer.com.