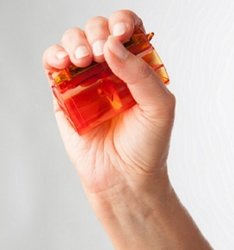 (PRWEB) February 25, 2014
BlowMeCool (BMC), manufacturer of the internationally renowned mini-fan for the relief of hot flashes, announced today their support of this fun initiative. Hot Flash Swag ~ Its A New Day is planned to synchronize with other health and well-being initiatives, including ones that raise the awareness and challenge the myths surrounding menopause, says Brian Burge, President of BlowMeCool Inc.
The Lets Move! initiative led by First Lady Michelle Obama is designed to help raise a healthier generation of kids. As such, this is a perfect example of what can be done to encourage millions of women as they face the challenges of menopause, says Holly LaShawn of Menopausal Mania. Making healthy choices and being active is essential – our Hot Flash Swag dance is a good way to start.
The BlowMeCool mini-fan is designed to operate while hidden in the hand, or hanging on a lanyard around the neck. It delivers a soothing stream of air that provides cooling relief any time you experience over-heating. The mini-fan is made of durable, high quality plastic with a rechargeable battery. For those who want to stay cool, whether its during exercising, dancing, menopausal hot flashes, or cancer treatments the BMC mini-fan is a good investment, says Brian Burge.
When I feel the heat, and want something to cool me; the BMC mini-fan is so small, it can easily be kept handy so that its always available when I need it, says Angie, a BlowMeCool customer.
Leading health and wellness advocates and bloggers, are promoting dialogue about hot flashes relief solutions. A growing number have reviewed the BMC mini-fan, and have joined BlowMeCools Affiliate Program. Check out fan reviews on the BMC blog at http://www.blowmecool.com
About:

BlowMeCool Inc. is a two year old company based in Ottawa, Ontario and manufactures the innovative mini-fans specifically designed to operate while hidden in the palm of the hand. Inspired by his wife, Brian designed the unique mini-fan for her and users like her who want a discreet, subtle way of cooling and staying dry during hot flashes. For more information about BlowMeCool visit http://www.BlowMeCool.com
About:

Menopausal Mania is an empowering blogging platform for addressing Perimenopause, Menopause, and Post Menopause through Tears, Humor, Transformation, and Celebration! In addition, the blog creators, Farrellinea and Holly LaShawn collaborated with musician, NRVIBE and wrote the song, Hot Flash Swag, which inspires women everywhere to Get Up and Move!

For Media & Interview Inquiries Contact: hotflashswagcampaign(at)yahoo(dot)com or visit http://www.menopausemania.com
Check out the Hot Flash Swag" video on YouTube http://www.youtube.com/watch?v=zQSPHzBD8Kg