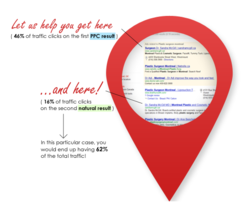 Montreal, QC (PRWEB) December 27, 2012
BlueHat Marketing is developing a new client report center, which is an online portal consisting of a streamlined dashboard where all metrics related to SEO services or marketing campaigns can be viewed in one place. These metrics include detailed tracking reports such as call tracking, and help refine the process of lead generation. Clients will be able to log in and track their progress as needed.
Connect with the BlueHat Marketing YouTube channel for all the latest updates.
BlueHat Marketing serves a broad range of clients across Canada and the U.S., focusing on providing SEO services and online marketing packages that are fully customized to each individual case. The BlueHat Marketing SEO team puts emphasis on two angles: the unique Hybrid SEO approach which combines organic SEO with PPC ads for maximum first-page visibility, and the geographically targeted local SEO approach which is a powerful and efficient trend in online marketing for small businesses.