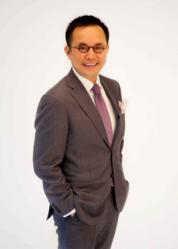 Dallas, TX (PRWEB) February 25, 2013
Board certified hair transplant and facial plastic surgeon Dr. Samuel Lam is excited to announce the addition of the ARTAS Robotic System to his Dallas, Texas, practice.

Follicular Unit Extraction (FUE) is currently the most advanced and popular method of hair transplantation in which hair is extracted from a donor area without creating a linear incision on the back of the head. Instead, individual follicular units are extracted directly from the scalp using a special instrument. This means that there is no linear scar or associated discomfort on the back of the head and recovery is much quicker.
FUE is a very exacting and precise procedure that takes considerable time, expertise and expense. It is not uncommon for a single FUE procedure to take several hours if not the better part of a day. With the use of robotics however, FUE can now be performed much more quickly and with greater consistency as any chance of human error is now removed from the process.
The ARTAS System from Restoration Robotics involves the use of a computer-assisted, image-guided and doctor-controlled robot. The robot uses sophisticated imaging technology to map out the follicular units on the head, selecting the most optimal grafts for precise extraction. The grafts are then placed in the bald or thinning area following the same angle and pattern of the hairs natural growth for a very natural look and feel. Dr. Lam guides the ARTAS robot throughout the entire procedure. Benefits of robotic FUE over manual FUE include minimal downtime, increased precision of harvesting, increased graft survival, and the ability to extract and transplant a higher number of follicular units.
Dr. Sam Lam is triple board certified in hair restoration surgery, facial plastic and reconstructive surgery, and head and neck surgery otolaryngology. He completed his undergraduate degree at Princeton University and his medical degree at Baylor College of Medicine, both with honors. He has authored five major medical textbooks and over 150 book chapters and scientific papers. Dr. Lam is well known in Dallas and beyond for excellence in facial plastic surgery and hair restoration and is renowned for creating superior hair restoration results with natural, undetectable hairlines. To contact Dr. Lam call (972) 312-8188 or visit us online at http://www.hairtx.com/.