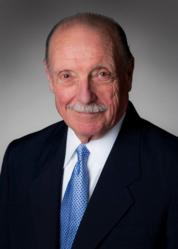 Palo Alto, CA (PRWEB) November 19, 2012
Sofia University (formerly Institute of Transpersonal Psychology) is proud to announce the addition of Bob Freelen to its Board of Trustees. Bob brings over 35 years of experience in higher education and has extensive experience in fundraising, alumni relations, government and public relations, and board of trustee services.
Bob served three years as the vice president of university relations at National University in La Jolla, California, and he also spent 31 years working at Stanford University to develop a successful state and federal relations program in tax policy, research policy and personnel issues. At Stanford, he co-founded a national tax advocacy group on issues of philanthropy involving 70 major universities. Bob held many titles at Stanford University, including Director of Alumni Relations, Director of Student Services and Vice President of Public Affairs Emeritus. In addition to working at National University and Stanford, he served as the vice president of external affairs at Dickinson College where he was responsible for fundraising, alumni relations, and public relations. At Dickinson, he increased giving every year and created a long-range plan for the division.
Sofia President, Dr. Neal King, shared his thoughts on the new board member, We are extremely excited to have Mr. Freelen join the schools Board of Trustees. Not only does Mr. Freelen have many years of experience in higher education, but he embraces Sofias core values and what our community stands for.
Bob is soon-to-be retired and very interested in opportunities to serve the community, which makes Sofia University an appropriate mutual fit.
About Sofia University

Founded in 1975, Sofia University (formerly the Institute of Transpersonal Psychology) is a private, non-sectarian university accredited by the Western Association of Schools and Colleges. For over 35 years, within the context of scholarship and research, the school has offered transformative education for the whole person, probing the mind, body, spirit connection. As Sofia University, the school is broadening its mission, reaching into multiple disciplines and adding undergraduate study. For more information, visit http://www.sofia.edu.
###