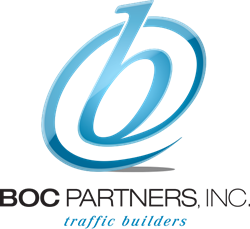 Westfield, NJ (PRWEB) November 26, 2013
BOC Partners, the Westfield, New Jersey advertising agency, announces a partnership with ultra-luxury automotive group Miller Motorcars to run database marketing campaigns for the introduction of the 2014 Maserati Quattroporte and the all new Ghibli. BOC Partners geo-targeted email lists and in-house creative were employed by Miller Motorcars to increase Millers brand awareness and to maximize outreach to potential customers already in possession of two and three year old competitive luxury vehicles.
Founded in 1976, the Greenwich, Connecticut-based Miller Motorcars is a provider of ultra high-end luxury brands, including Aston Martin, Bentley, Bugatti, Ferrari, Maserati, McLaren, Pagani and Rolls Royce. In fact, Miller Motorcars is the only factory authorized dealership with this combination of brands in the entire country. The unique combination of high-end cars makes Miller Motorcars a clear destination for anyone looking for the ultimate in performance and luxury automobiles.
The 2014 Maserati Quattroporte is designed with an 8-speed automatic transmission for maximum acceleration and fuel efficiency. This elegant car comes with 410 horsepower and goes from zero-to-sixty in 5 seconds. The V8 engine on the Quattroporte GTS puts out an impressive 530 horsepower, can do zero-to-sixty in 4.7 seconds and has a top speed of 185 mph. The Quattroporte is now available with Maseratis Q4 four-wheel drive system. The Quattroporte is located at a price point that makes it attractive to buyers who would otherwise look at the BMW 7 series, or Mercedes S class.
The 2014 Maserati Ghibli posts similarly impressive statistics. The highly efficient three-liter twin turbo v6 engine produces 330 horsepower and can go from zero-to-sixty in 5.6 seconds. The Ghibli S is designed to give a more powerful driving experience, and comes with a 410 horsepower engine that has a top speed of 171 mph. Three engine mappings are provided for the Ghibli S: Normal, Sport and the new I.C.E (Increased Control & Efficiency). The latter was developed to reduce fuel consumption, emissions and noise. The Ghibli is also available with Q4, Maseratis four-wheel-drive system. The Ghibli is located at a price point that makes it attractive to buyers who would otherwise look at the BMW 5 series, or Mercedes E class.
BOC Partners has served clients in eight states for over 25 years, with an expertise in traditional and online marketing campaigns for automotive clients. The New Jersey advertising agency offers a portfolio of solutions including television, radio and outdoor advertising, search engine optimization, search engine marketing, social media, reputation management and email/database marketing. BOC Partners strives to work with clients to utilize the solutions that best fit their needs and to personalize each clients campaign to maximize reach and return on investment.
BOC Partners is able to optimize the email marketing campaign for the Miller Motorcars Maserati Quattroporte or Ghibli by targeting a specific audience of a larger database. This is done by geo-fencing a specific geography around the dealership, filtering for people who have purchased a luxury car within a specific timeframe, or by locating people who have recently purchased luxury items such as a boat or aircraft. The in-house design team at BOC Partners then visualizes and develops the email creative. BOC Partners proprietary techniques are ideal for reaching target audiences that are as specific as those who are able to afford the purchase of ultra-luxury vehicles as well as audiences who are prequalified for mass merchandising.
Founder and owner of BOC Partners, Britain OConnor calls the partnership a unique opportunity to partner with a premium brand and looks forward to a continuing and successful relationship.
For more information about BOC Partners and to receive a free marketing consultation, visit their website.