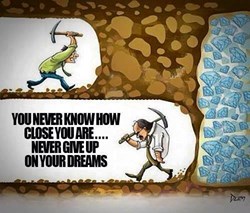 Boston, MA (PRWEB) November 06, 2013
New affiliates who have little money for PPC advertising, but who aren't sure about their SEO skills, may want to check out the new "Mini Module" on the Boost Affiliates blog. Geared towards new software affiliates, the blog post entitled YouTube Marketing Ideas for Beginners gives advice on how to leverage the Google-owned video media site.
"We live in the age where an online retail store can work as well as a shop across the street," says Erin Walsh, Boost Software's Director of PR & Inbound Marketing for Boost and author of the blog post. "You just have to have the right skills and knowledge in using it to its best potential."
Since Walsh's job encompasses not only public relations, but also search engine marketing (SEM) and social media marketing for the company, she has been able to see what works firsthand.
"For many keywords, a video can shoot you to Page 1 of Google for your respective keyword," says Walsh. "Google looks for multiple types of content for its search results, especially when it determines that searchers are looking for a specific kind of content. The field is wide open for literally hundreds of keywords related to PC HealthBoost."
The blog post/mini-module further expands on this point by explaining how to gain "instant" popularity and how to "prime the pump" for a succession of real user views.
The video training material was created for members of Boost Affiliates, the performance marketing arm of Boost Software. The program was made public in September 2013 and is centered on the company's flagship PC optimization tool, PC HealthBoost.
PC HealthBoost was developed by former affiliates Peter Dunbar and Amit Mehta. The two business partners created the software after becoming frustrated when marketing registry cleaners that were poorly supported, since those products often had a high refund rate.
The two released PC HealthBoost two years ago, being sure to include 24/7 phone support for the product. They attribute the program's low refund rate (less that 5%, in an industry that typically has 10% plus) to their company's quality customer support.
More information about Boost Software is available at http://boostsoftware.com. The official site for the company's flagship software, PC HealthBoost, can be seen at http://pchealthboost.com. Visit BoostAffiliates.com to become a software affiliate.