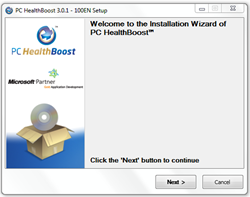 Boston, MA (PRWEB) November 11, 2013
Boost Affiliates, the performance marketing arm of Boost Software Inc., held an October webinar teaching affiliates how to make sales on Oct 16. The webinar was held on October 16, 2013, and announced beforehand on the Boost Affiliates blog.
The webinar included everything the affiliate team felt that newcomers needed to know to give them the ability to compete on even footing with more experienced affiliates.
You can't get this kind of training anywhere else, said VP of Business Development Brock Bourne. At least, not for free.
Boost Software publicly launched its affiliate program in early September 2013. The program centers on the company's flagship product, PC HealthBoost, which became the most popular registry cleaner on the Clickbank network in just under four days.
Since that time, a number of new software affiliates have begun to make significant sales. But many first-time affiliates are still not sure where to start.
The webinar was held so that those first-time affiliates would know where to begin. Affiliate Manager Pete Futchko and Vice President of Business Development Brock Bourne covered such topics as:
How to create affiliate links with tracking IDs, so that new software affiliates can know every page every sale comes from. The tracking involves Clickbank tracking IDs that have the granularity to track multiple different links that come from the same page.
The webinar also covered the items Bourne feels is most important to affiliate marketing success: testing traffic sources and ad elements. He and Futchko told newcomers how and why to track and test, and how unique tracking IDs fit into this scheme.
Bourne also stated that these tracking IDs can be used with the banners that Boost Affiliates supplies to members in the membership section of their Boost Affiliates Website.
The webinar also explained how and why to avoid the wrath of search engines that dislike affiliates.
Boost Software's Director of Public Relations Erin Walsh was also on the webinar panel. Walsh explained the role of SEO in an affiliate campaign. She also detailed how to use social media in ways that effectively equal free advertising for affiliates.
Other topics covered on the training call included how to create websites for those who don't know HTML,

and the guidelines by which affiliates must abide to remain part of the Boost Affiliates program.
Boost Software was formed in 2009 by software super-affiliates Peter Dunbar and Amit Mehta. The two started the company after becoming frustrated with offerings in the registry cleaner and PC optimization software niche. Their desire for a better product with better customer support led them to create the PC HealthBoost PC optimization software and registry cleaning tool. More information is available at http://boostsoftware.com/products and http://boostaffiliates.com.