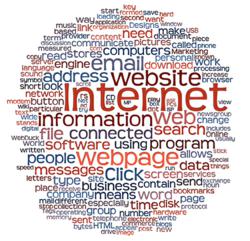 San Diego, CA (PRWEB) December 21, 2012
Up until now, any business thats serious about success needed a website. With 2013 fast approaching, its contentnot just a small websitethat give a business a competitive advantage, according to Jeremy Durant, Business Principal at Bop Design, a San Diego marketing agency that has helped hundreds of clients boost response through effective, strategic web design.
Just having a website is not going to set you apart from the competition, Durant says. As a business owner, you need to make sure your site is generating leads and positioning you as a thought leader in your industry. Quality content is the key to success. Quality content is what makes your brand unique.
Make Sure Your Site is Found, Not Lost

Because of Googles frequent algorithm updates, search engine optimization (SEO) practices have become more focused on generating quality content than ever before, Durant points out. One of the major updatescalled Pandafocuses on content-rich websites.
While hyperlinks remain important in boosting a given websites Google rankings, Panda now also judges content as vitally important in site authority and, therefore, results placement, he says.
Striking a balance between obtaining solid links and generating authoritative content is the best approach. These two goals are inseparablethe more quality content you generate, the more likely people are to link to your website.
Follow Guidelines from Google

Durant cites Google Webmaster Central Blog as an ideal source for content creators to discover guidelines for producing authoritative content. For example, ask yourself the following when developing site content: