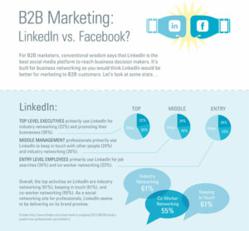 San Diego, CA (PRWEB) April 23, 2013
Peopleconsumers, employees, small business ownersdont absorb information the way they used to. If the message a small business wants to convey isnt concise, visually appealing and easy to comprehend, its not going to get through.
Thats why infographicsalso known as information graphics or data visualizationare having such a notable impact on the ways businesses communicate to their target audiences. The best infographics offer an eye-catching combination of text and imagery that communicates an idea more quickly, and with far greater reader comprehension, than any 20-page white paper or case study. They are the perfect information vehicle for these attention-bombarded times.
Reading itself has changed, especially online where we spend most of our time, notes Jeremy Durant, Business Principal at Bop Design, a San Diego web design agency. Pages filled with text and statistics are seen as too confusing and time-consuming to wade through. Weve become flesh-and-blood scanners of information, skimming words on a screen for the content we need and then moving on.
By adding bright colors, images and other design elements, an infographic represents data in ways that meet online readers hard-wired needs for both visual appeal and storytelling. Complex information is distilled down to key takeaways (precisely what consumers are looking for online) and connections between apparently different ideas become much clearer than anything in plain text.
Businesses recognizing this appeal are creating infographics to communicate across a broad spectrum of topics. Rather than rely on mere text, they use infographics to: