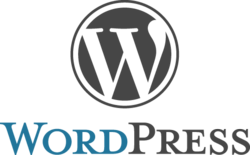 San Diego, CA (PRWEB) March 05, 2013
WordPress recently announced the release of Classrooms, its newest product, as reported by Jolie ODell on Venture Beat. Designed to bring educational blog themes and designs to the K-12 teacher market, this latest release proves once again, says Bop Design, a San Diego web design agency, that WordPress is much more than just a template blogging software.
There seems to be a lot of misconceptions about WordPress among small businesses, says Jeremy Durant, a principal in Bop Design. The notion of WordPress being nothing more than a template web design platform is one of the most common. It often leads to the belief that if you use WordPress youll end up with a website that looks the same as many others. Not so! At Bop Design we build 99% of our client websites in WordPress, and there are plenty of good reasons why we do.
According to Durant, WordPress stands out as one of the most popular content management systems (CMS), and offers many important advantages for website developers and users.
WordPress is easy to work with, and has fast and simple backend navigation. It offers a lot of functionality. It integrates well with search engines and social networks. And it gives users complete control over the site. It also has a thriving community of users and developers creating new features and functions to continually improve the platform.
WordPress offers a robust yet simple platform that most developers can work with, which means companies dont get tied to a particular design or hosting firm that uses a proprietary CMS. Managing a WordPress website doesnt require in-depth knowledge of HMTL or other programming codes. And users can choose from a multitude of free and paid plugins to customize and extend the functionality of their website. These include shopping carts, audio, video, forum, and security features, and more.
Most of all, WordPress does not box you into a template, says Durant. A WordPress website can look any way you want it to look, from a standard blog to something a little or a lot more interesting. Keep in mind that the goal isnt just to have a pretty web site. Its to build a robust content management system that accomplishes your marketing objectives and helps to grow your business. In that respect, WordPress is more than just a website design platform. Its a powerful marketing and business management tool.
About Bop Design

Bop Design is a San Diego web design agency with offices also in the New York metro area. We express a business values through branding, advertising, design and web design. We also help attract a firm's ideal customer through search engine optimization and search engine marketing. The marketing firm's focus is on small businesses that want an external team of marketing specialists to help give their brand an edge in the marketplace.