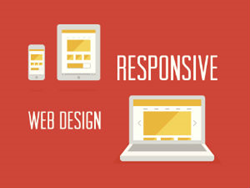 San Diego, CA (PRWEB) March 22, 2014
In 2012, Google released a study showing that 67 percent of people are more likely to purchase from a mobile friendly website. Since those findings, more and more websites are implementing responsive web design to address mobile and tablet visitors.
We stress the importance of optimizing a website for the variety of devices customers use to access the web. After taking the leap to go responsive, its important to remember responsive design isnt a simple copy and paste job, explains Kara Jensen, creative principal of Bop Design. While the optimized website design should reflect the native sites branding, different devices demand different viewing needs.
Jensen continues on the top five areas most websites fail to optimize when creating a responsive website:
Lengthy copy
Scrolling is the death of mobile visits. If your current copy is lengthy, it may be best to reevaluate it for smaller screens, says Jensen. She continues with suggesting businesses try getting the same message across in fewer words or delete whole paragraphs together if it provides low value and low customer engagement.
Unappealing images
The development backend will automatically resize images to fit devices, but its still important to evaluate images on high value pages such as the homepage and service pages. Perhaps product images need updating because the details are too smallits OK to scrap images for the optimized site in favor for others that will complement the mobile experience. Additionally, scaling down the total number of images of a webpage will help load times.
Annoying ads and popups
Be sure to remove all ads and popups from your mobile and tablet sites as these are not easily modified for mobile devices. They also slow load times and are difficult to close out of when using a smaller screen.
Long videos
A current website developer should know to implement an HTML5 video player so video streams smoothly over mobile. Additionally, Jensen suggests watching the video on a mobile device to experience it as your visitor and modify the time and quality if needed.
Un-friendly navigation
Navigation is critical to a successful websiteregardless of platform, says Jensen. There should be a responsive equivalent page to every page on the native site. At times, a responsive site may even feature more pages when copy needs to be broken up to attract visitors. Additionally, the navigation menu on the responsive website should be finger friendly, meaning the navigation bar is large enough for user to tap on their smartphone or tablet.
###
Bop Design is a San Diego marketing and web design agency with offices also in Orange County, CA and the New York metro area. Specializing in B2B, Bop Design creates holistic marketing plans geared toward lead generation and business development. Bop Design offers services in branding, logo design, website design and development, responsive web design, SEO, PPC, social media and content marketing. http://www.bopdesign.com