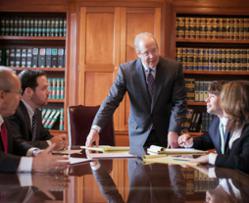 Andover, Massachusetts (PRWEB) April 14, 2013
According to CBS Boston, Massachusetts residents may be receiving reimbursement checks from their auto insurance companies as a result of unwarranted surcharges. Boston attorney, Tom Kiley Sr., urges Massachusetts vehicle owners to reevaluate their auto insurance charges as well as their insurance company.
Massachusetts state law allows auto insurance companies to create surcharges for drivers who receive tickets for moving violations or are involved in car accidents. A Board of Appeals has been put in place to regulate surcharges and offenses that result from violations. If the Board finds the driver to not be at fault, their auto insurer is expected to remove any surcharges and offenses from their insureds record.
According to CBS Boston, more than 40,000 surcharges have been overturned by the Board of Appeals since 2003. Tom Kiley Sr., Massachusetts personal injury lawyer, believes that auto insurance companies have gone too far to increase profits at the expense of their policy holders.
Having assisted countless Massachusetts injury victims over the past several decades, we have been in constant contact with auto insurers and their agents. There have been several instances where our clients have paid hefty auto insurance premiums to obtain coverage in the event of a serious injury auto collision and are then turned away when they suffer catastrophic injuries.

After prolonged legal battles, we are able to secure the type of compensation that our clients deserve, but there are few cases where this is achieved without resistance from their insurance companies.
Insurance companies, like any business, are designed to secure high profits. If you do not fully comprehend your insurance plan, including penalties and surcharges, you may pay a lot more than you are required to pay, said Attorney Kiley.
Those who have paid surcharges that they feel are unwarranted are encouraged to contact their insurance company to address the problem. If the problem is not properly addressed, you can contact the Board of Appeals directly to report your circumstance.
About Kiley Law Group, LLC
Kiley Law Group, LLC is a personal injury law firm located in Andover Massachusetts. Its attorneys are dedicated to providing every client who has suffered from auto accidents, motorcycle collisions, slip & fall accidents, and general instances of personal injury with aggressive representation from experienced legal professionals. If you have suffered injuries as a result of someone elses negligence, it may be in your best interest to obtain a free case evaluation.
To take advantage of the Kiley Law Group No Win No Fee Promise, or to receive a professional personal injury case evaluation, call 888-208-1695 or visit http://www.kileylawgroup.com.
Attribution:
boston.cbslocal.com/2013/03/29/foxboro-man-wins-long-fight-over-unwarranted-auto-insurance-surcharge/