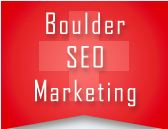 Boulder, Colorado (PRWEB) March 27, 2014
Boulder SEO Marketing, a digital marketing agency specializing in SEO training and consulting, announced today that it has teamed up with Lori Ruff and Mike ONeil of Integrated Alliances to present a complimentary webinar on using LinkedIn as a lead generation, branding, and search engine optimization (SEO) tool to boost sales.
Lori Ruff, CEO at Integrated Alliances, stated, LinkedIn is the most powerful media to a companys potential revenues. She adds, Nearly 45% of LinkedIn users are business decision makers and LinkedIn can help increase sales and grow a business; now is the time to gain the skills needed to take advantage of this great tool.
The complimentary webinar will be held on Thursday, April 3, 2014 at 11 am MDT. Participants will walk away knowing the basics of growing their business with LinkedIn, using LinkedIn as a branding tool, using it to find quality leads, and much more. Registration and additional information are available at: http://www.boulderseomarketing.com/webinar-linkedin-optimization-seo-and-branding.
This 45-minute webinar educates business owners, marketing professionals, entrepreneurs and anyone interested in learning how to use LinkedIn as a catalyst to improve the bottom line, notes Chris Raulf, owner of Boulder SEO Marketing. He adds, Attendees will gain valuable information on how to use LinkedIn as a means to take their brand to the next level and how to increase their visibility in search engines.
Boulder SEO Marketing also announces that it has teamed up with Integrated Alliances to host two full-day SEO and digital marketing workshops in Boulder and Denver this April 8 and 29: http://www.boulderseomarketing.com/training.
About Integrated Alliances (http://www.integratedalliances.com)

Integrated Alliances is the worlds first-ever LinkedIn training organization dating back to 2006, with a packed house at the University of Denver. Now a world leader in the LinkedIn & Social Media world, IA caters to the B2B business community by providing LinkedIn & Social Media consulting, speaking, training, and strategic planning packages. It is led by Mike ONeil & Lori Ruff, both on the coveted LinkedIn Top 50 Most Connected List and the Forbes Top 50 Social Media Power Influencer list. Corporate LinkedIn Sales Training Programs are optimized for both mid-market and large, distributed sales forces and programs include on-site Workshops or Webinars. For additional information, visit http://www.integratedalliances.com, call 303-683-9600 or email training(at)IntegratedAlliances(dot)com.
About Boulder SEO Marketing (http://www.boulderseomarketing.com)

Boulder SEO Marketing assists businesses around the globe with all of their search engine optimization (SEO), search engine marketing (SEM), social media and content marketing training and consulting needs. Our goal is to empower small and medium sized businesses to be able to plan and execute a scaled, successful, SEO and social media campaign that will increase a companys visibility in search engine listings and help drive qualified leads to their website.