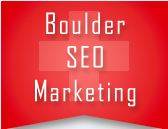 Superior, Colorado (PRWEB) April 28, 2014
Boulder SEO Marketing, a digital marketing agency specializing in SEO training and online marketing consulting, has teamed up with WildStory Media, a public relations firm, to present a webinar on May 6, 2014, on how to how to get the most out of your public relations efforts, including search engine optimization, writing an effective press release, distribution, and much more. Additional information and registration are available at: http://www.boulderseomarketing.com/webinar-public-relations-is-dead-long-live-public-relations.
Chris Raulf, founder and search engine optimization training expert at Boulder SEO Marketing notes, Knowing how to incorporate best practices, including SEO, into a press release, will give small and medium-sized companies an opportunity to expand their reach online and to compete with larger companies on a relatively small budget. He adds: The days of over-optimizing a press release just for rankings is over, now its all about quality content combined with the right search engine optimization tactics to increase visibility in search engines.
In this 45-minute webinar, Gutman and Raulf will discuss the ins and outs of how to get the most out of your public relations efforts. The webinar will include topics such as drafting a search engine friendly press release, distribution, monitoring and measurement, and define what is Public Relations, and much more.
About WildStory Media (http://www.wildstory.com)

Marc Gutman is founder of WildStory Media, a boutique Boulder-based Public Relations firm specializing in PR, media relations, corporate communications, reputation management, social media, and digital strategy. Marc loves helping business of all types get more recognition and get their wild stories out to the world.
About Boulder SEO Marketing (http://www.boulderseomarketing.com)

Boulder SEO Marketing assists businesses around the globe with all of their search engine optimization (SEO), search engine marketing (SEM), social media and content marketing training and consulting needs. Our goal is to empower small and medium sized businesses to be able to plan and execute a scaled, successful, SEO and social media campaign that will increase a companys visibility in search engine listings and help drive qualified leads to their website.