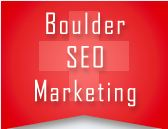 Superior, Colorado (PRWEB) January 26, 2015
Boulder SEO Marketing, a digital marketing agency providing SEO site audits, search engine optimization, social media and content marketing training and consulting solutions to companies worldwide, announced that it has teamed up with Clean Energy Collective (CEC), the countrys leading community solar developer. The two companies teamed up to promote clean energy and to help raise money and awareness for AnimalHelpNow, a nonprofit organization featuring a website and smartphone app that directs people who encounter injured, orphaned and distressed wildlife to the closest available assistance. AnimalHelpNow also assists with domestic animal emergencies in Colorado and Texas.
Susanne Riis, Marketing Program Manager at CEC, says, For every referral or purchase made through Boulder SEO Marketings partner page, we will donate to AnimalHelpNow.
We couldnt be happier about our partnership with Clean Energy Collective, Chris Raulf, President and Founder of Boulder SEO Marketing, notes. Through this partnership, we not only help protect the environment but we are also able to help our local community save money on their electric bills and support a great charity and animals in need of help.
Community solar makes renewable energy available to anyone with an electric bill. The model provides for economies of scale by building optimally-sited, fully maintained mid-scale solar arrays designed for maximum power production and maximum lifespan. Consumers can then buy individual panels reaping the financial and environmental benefits of solar ownership, yet bypass the research, construction, and ongoing maintenance required of a rooftop system.
To participate in the program, Boulder SEO Marketing asks potential customers to sign up using their partner page: http://www.easycleanenergy.com/bsm. Here customers will find information on how to purchase solar panels, the benefits of using solar, and how the partner referral program works.
For additional information about AnimalHelpNow and to download the free app, please visit: http://www.ahnow.org.
About Boulder Clean Energy Collective (http://www.easycleanenergy.com)

Clean Energy Collective (CEC) is the nations leading developer of community solar solutions. CEC pioneered the model of delivering clean power-generation through large-scale solar PV facilities accessible to all utility customers. Since establishing the first community-owned solar garden in the country in 2010 near El Jebel, Colorado, CEC has built or has under development more than 51 community solar projects with 19 utility partners across 8 states, representing over 37 MW of community solar capacity.
About Boulder SEO Marketing (http://www.boulderseomarketing.com)

Boulder SEO Marketing, assists businesses worldwide with all of their search engine optimization, (SEO), search engine marketing (SEM), social media, content marketing and SEO training and website audit needs. Our team of experts help small and medium sized businesses to be able to plan and execute a scaled, successful internet marketing campaign that will improve a companys visibility in search engine listings and help increase traffic from organic searches to their website. For additional information, please email us at info@boulderseomarketing.com.