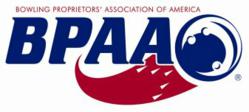 Austin, TX (PRWEB) October 24, 2012
3Seventy, a leading provider of mobile marketing solutions, announced a partnership with the Bowling Proprietors Association of America (BPAA) as part of their Smart Buy Program to provide independent bowling centers throughout the United States the ability to purchase low cost, high end text message marketing and mobile websites through 3Seventy.
3Seventy will help these centers take advantage of mobile marketing by providing them with an easy to use text messaging platform and mobile website builder; starting as low as $ 11.99/month. In addition, to providing bowling centers with affordable mobile campaigns, 3Seventy has developed marketing templates, videos, sample text message templates and everything needed for a successful turn-key mobile program, said Cathy DeSocio, president of BPAA.
Weve worked in the bowling industry for the last 3 years and are providing a full service mobile marketing toolkit to the independent bowling centers to help them instantly grow their revenue, said Carrie Chitsey, CEO of 3Seventy.
BPAA members can instantly signup as part of the Smart Buy Program at http://www.3seventylocal.com/BPAA. To watch a short video of why text marketing is important to bowling centers, click here.
About 3Seventy

3Seventy is a leading provider of mobile marketing solutions. 3Seventy's award-winning solutions allow clients to interact with their consumers by mobile channel of choice all within one easy-to-use platform. With an advanced portal, mobile campaigns can be quickly designed, customized and changed, while effectiveness can be instantly measured with detailed real-time reporting. The company's highly scalable, cloud-based technology enables companies to: