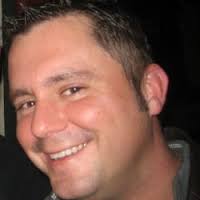 Seattle, Washington (PRWEB) March 07, 2013
Businesses of all sizes are now in direct competition for search engine positioning online. The traditional methods of owning a single website to promote a product or service have given way to better strategies to reach consumers. Expert online marketers, Brian Hanson & Francis Ablola, are scheduled to speak at REI Black Book Boot Camp on March 7th through 10th. These professionals are scheduled to provide lead generation and marketing strategies that are useful for increasing online income for real estate professionals.
A recent market research study revealed that 93 percent of consumers use search engines when researching home purchases. Real estate professionals ranking in the top search engine positions often benefit from these higher rankings online.
Both new and established professionals marketing property for sale online could benefit from a better understanding of search engine placement and lead generation strategies. The recent changes that have taken place with Google, Bing and Yahoo have resulted in more difficult search rankings on the Internet.
The limited space available for real estate professionals at the REI Boot Camp is exclusively for members only. Professionals who are not members are encouraged to sign up before the start of the hands-on workshop at http://www.reiblackbook.com. Current members can login to the online portion of their account and sign up from http://www.reibootcamp.com/register-now. This three-day intensive and hands-on workshop is designed to provide all of the information that REI professionals need to help increase property sales.
Brian Hanson & Francis Ablola have been invited to speak at the REI Boot Camp to provide expert insight into lead generation for real estate. These online marketers are successful entrepreneurs in real estate and other online businesses.
Aside from the information presented at the March 7th through 10th Boot Camp, strategies for lead generation and marketing success online can be used to achieve better positioning online. It is this positioning that could increase sales of real estate on the Internet without incorporating offline strategies.
About Brian Hanson & Francis Ablola
Brian Hanson is a self-taught online marketing expert who has successfully created and managed more than 300 Internet properties. Brian is an expert in lead generation and SEO techniques to position websites at the top of major search engines. Brian generated more than 5 million in sales revenue in one year from his first website.
Francis Ablola is an expert direct response copywriter responsible for some of the sales success of Fortune 1000 companies, entrepreneurs and small business owners in the United States. Francis is an avid public speaker at top technology conferences and is part owner of several successful businesses online. Francis works closely with his consulting clients to build online and print revenues.