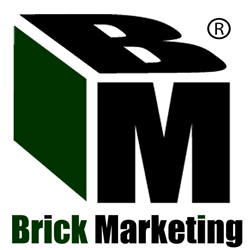 Boston, MA (PRWEB) April 28, 2015
On May 1, 2015, Boston-based full-service SEO solutions firm, Brick Marketing (http://www.brickmarketing.com/ ) will be celebrating the 10-year anniversary of the companys founding.
Since 2005, Brick Marketing (http://www.brickmarketing.com/about-client-reviews.htm ) has helped businesses in multiple industries increase their web presence through an all-inclusive approach to white hat search engine optimization (SEO). Located in Boston, Massachusetts, Brick Marketing specializes in B2B SEO, and assists B2B clients with building visibility on the web through a customized SEO strategy, SEO keyword research, competitive website SEO analysis, and a complete on-site optimization.
Ten years ago, Brick Marketing President and Founder Nick Stamoulis started the company by himself. Since its inception, Brick Marketing has successfully implemented meticulous and detailed SEO strategies that were designed to provide Brick Marketings clients with the kind of results that would substantially improve their businesses. The companys name, Brick Marketing, stems from Nick Stamoulis belief that SEO is the foundation of all web marketing. As a result of Nick Stamoulis effective methods and strategies, Brick Marketing has become one of the premier SEO firms in the United States, with some clients having seen an increase of over 300% in their web traffic since hiring the services of Nick Stamoulis and his Brick Marketing team.
My dream was for the business to provide great quality SEO service, and to deliver high quality work to help our clients, said Nick Stamoulis. Brick Marketing provides a high standard in a competitive industry, and thats a huge accomplishment. It is extremely satisfying for me to take on a new client, and help them build their web traffic and boost their sales from nothing. It is a very fulfilling line of work to be in, especially when the results of Brick Marketings efforts are reflected in our clients businesses thriving on the web.
Brick Marketing uses white hat link building tactics along with content marketing and social media marketing to build social signals, strengthen SEO authority, and increase search engine trust. In turn, these methods help to bring more customers to Brick Marketings clients.
I can attribute a lot of our success to the fact that we have been able to evolve as a company, as SEO itself has evolved, said Nick Stamoulis. While we have evolved along with SEO, we have also done a really good job of staying true to our core values and principles as a company. I foresee another ten years of Brick Marketing evolving even more, as the industry itself continues to change. As for the next ten years, it is incredibly important to adapt, to provide top quality SEO solutions, and to grow Brick Marketing into other channels of web marketing. At the same time, we have to focus on continuing to be a full-service marketing company.
Recently, Brick Marketing did grow into another channel of web marketing, as Nick Stamoulis alluded to above. The ever-changing landscape of SEO led to Brick Marketing hiring an in-house web designer and web developer. The unveiling of a website design and development division to the Brick Marketing team added another excellent benefit for the companys clients, and will serve as an extra incentive for any business who is looking for industry-leading web marketing services in the future.
Were doing anything and everything thats going to help our clients from a web marketing and SEO standpoint, said Nick Stamoulis. Weve done that successfully for ten years now, and I eagerly look forward to bringing our clients even more success over the next ten years.
For more information about Brick Marketing, visit the Brick Marketing LinkedIn page at http://www.linkedin.com/company/brick-marketing—boston-seo-firm