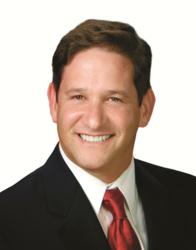 JACKSONVILLE, Fla. (PRWEB) November 09, 2012
Brightway Insurance, a leading national independent insurance retailer, recognizes that the capabilities of military veterans translate into the business world. Brightway Insurance is now offering 100 percent financing of the franchise fee for qualified veterans. The company usually offers qualified individuals 50 percent financing of the franchise fee.
Military veterans have the fortitude, integrity and work ethic to get the job done, whether serving our country or creating successful outcomes in the private sector, said David Miller, CEO of Brightway Insurance. As we approach Veterans Day, this is a fitting way of recognizing their service and it's a good business decision because veterans have exceptional talents.
Brightway has several existing franchisees who are veterans, including Bobby Fazio, who served in the Navy four years from 1989 to 1993.
My military experience continues to prove beneficial in all aspects of my life, including my career as an insurance agent, said Bobby Fazio a Brightway Insurance agency owner in San Antonio. My training has given me an internal drive to not only survive the fierce competitiveness of our industry, but to be committed to win without sacrificing the integrity of my core values.
Brightway Insurance, with more than 100 stores in multiple states, offers a broad range of coverage for home, automobile, business and life insurance policies as well as policies for recreational vehicles, vacation homes and more.
About Brightway Insurance

Founded in 2003, Brightway Insurance has become a leading national independent insurance retailer. The companys focus on creating the ideal customer experience has resulted in an industry-leading customer retention rate of 93 percent and increasing growth. From 2010 to 2011, sales grew from $ 108 million to $ 168 million and are expected to reach $ 240 million by the end of 2012. Brightway Insurance is already an Inc. 500|5000 Fastest Growing Company, making the list for the last five consecutive years. Supporting this growth is the fact that since its founding, more than 90 percent of individual agency owners are still in successful operation to this day. For the previous three years, Florida Trend has ranked Brightway Insurance on its list of the top 100 Floridas Best Companies to Work For, and in 2012, Trend also recognized Brightway as one of the top 350 companies, in the state, in terms of revenue. For more information, visit http://www.brightwayinsurance.com or call 888-254-5014.
###
For additional information, interview and image requests, contact Axia Public Relations at 866-999-2942, ext. 700.