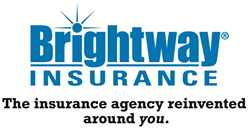 JACKSONVILLE, FLA. (PRWEB) June 19, 2015
Brightway Insurance, the nations seventh largest Personal Lines independent agency selling through a network of franchised locations throughout the country, has been named the #1 franchise of any type with an initial investment of less than $ 150,000 by Forbes magazine in their Best Franchises to Buy ranking, the company announced.
Forbes commissioned FRANdata to develop a methodology that ranks franchise brands based on historical performance. FRANdata has been studying and reporting on franchising activity in every industry in the U.S. for more than 25 years.
In the investment category of less than $ 150,000, Forbes reviewed 448 brands.
Brightway was the only insurance -related business of any type on Forbes list in any investment category.
Forbes used the following criteria for their ranking:

The likelihood that a franchisees investment in a franchised unit will succeed over time
The quality of the franchise system and the level of sufficient transparency of unit-level performance
A Franchisors long-term commitment and ability to support their franchisee
Brightway Founder and Chairman David Miller said: This is thrilling to us personally and professionally. We knew we had a better ideaservice after the sale. Weve worked tirelessly on building a turnkey system that gives Agency Owners every possible opportunity for great success. And, weve been transparent about the results. We couldnt be happier and were more committed than ever to continue to build and improve upon what we believe is the best insurance agency franchising business.
Brightway began franchising operations in 2008 and has 117 franchise locations in ten states. The company recently announced that it has reached a milestone of 250,000 policies in force and that one location has achieved 10,000 policies in force.
For more information, go to brightwaydifference.com.