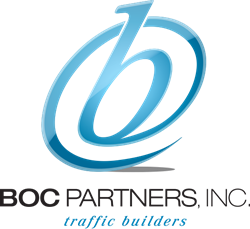 Westfield, NJ (PRWEB) April 30, 2014
March 26, 2014 Mr. OConnor is a veteran of more than 25 years in the advertising business and is recognized as an expert in the ever evolving and increasingly sophisticated world of online advertising. OConnors full-service agency, BOC Partners located in Westfield, NJ, specializes in automotive advertising and provides its clients with an array of traditional and online advertising solutions.
Borrell Associates, the producer of the Local Online Advertising Conference, is a media consulting company known as leading experts in monitoring and forecasting advertising trends and is located throughout the United States, Canada and Great Britain.
This years conference, the fifth annual, drew more than 500 attendees – including c-level executives from the likes of Google, CBS Local Digital Media, Gannett Co, Newsday and more – who came to hear over 50 speakers share their insights. Borrell Associates CEO, Gordon Borrell, says it was the largest gathering of local online media executives, and was one of the highest rated conferences in the industry.
OConnor participated on the panel for SMBs Speak a panel of local and regional business owners who spoke on everything from the current state of online advertising, the range and scope of different digital advertising solutions, and future trajectory of the market.
The SMBs Speak panel was a smash. In an email Borrell congratulated OConnor on doing a great job and wrote: When I invited you to speak at the conference, I didnt expect you guys to upstage the host! The SMBs Speak panel was rated the second highest rated panel, after only keynote speaker, Bloomberg television host, Jeff Hayzlett. According to Borrell, the SMB panel scored 68% higher than the mean score higher than Borrells own third-ranked presentation.
OConnor was honored to speak at the conference and extremely gratified that his information was so well received. OConnor said that, unlike many companies that present hypotheticals and theory, he spoke from the street about what BOC Partners is doing for its clients every day to solve their online advertising problems.
In speaking on the panel, OConnor went into detail about how BOC Partners employs SEO, SEM, Social Media, Reputation Management and E-mail/Database Marketing, working with clients to tailor campaigns to meet their needs and target audiences to help accomplish their goals. A critical element in this is the ability to accurately track online results using Google Analytics.
OConnor added that he and his people devote a lot of time and energy in search of the newest and best online tracking/reporting systems, and are working with a company to develop what he believes will be the gold standard of online tracking systems.