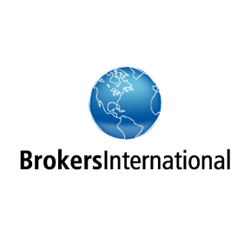 Scottsdale, AZ (PRWEB) May 01, 2015
Bestselling retirement author and speaker Tom Hegna presented to more than 100 insurance professionals and CPAs from around the nation during an encore of Brokers Internationals Retirement Recharge event held in Scottsdale, AZ on April 24.
Following a successful Retirement Recharge program in Orlando, FL this past February, Toms popular Playchecks and Paychecks: Retirement Solutions for Life was again featured as the keynote address of the Scottsdale event. The event also included a comprehensive look at recent annuity trends and innovative sales ideas for invited professionals.
A former First Vice President at New York Life, Toms signature Paychecks and Playchecks program has captivated the financial service industry in recent years and was made available to Brokers Internationals events. Utilizing easy-to-understand retirement strategies to solve complex problems, the program has been delivered to more than 2,000 industry seminars.
Were thrilled that we were able to continue our relationship with Tom and bring him back for another Retirement Recharge, said Mark Williams, Chief Sales Officer of Brokers International. Having Tom on board really speaks to the quality of presenters we can bring to these events, which directly translates to more helpful retirement solutions that attendees can apply to their own business.
Brokers International will continue their well-received Retirement Recharge series with another marquee speaker, nationally recognized IRA professional Ed Slott, slated to headline on November 5-6 in San Diego, CA. For additional details about this upcoming event, call 800.362.1097.
Founded in 1955, Brokers International remains an independently owned and family oriented organization focused on meeting the varying needs of independent insurance and financial professionals through exclusive, cost-effective marketing programs and diverse income solutions.
#