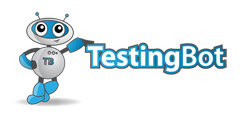 (PRWEB) March 29, 2013
TestingBot, a cloud-based browser testing company, today announced the possibility of running browser tests from its European cloud. By extending its cloud to Europe, testers can now test their websites in both the US and Europe.
With over thousands of tests running each day, a large part of TestingBot's customers resides in Europe. By providing a cloud closer to their location, tests will run much faster for these customers.
"By providing the same features in both our US and European cloud, we aim to make browser testing with TestingBot both fast and simple", said Jochen Delabie, founder of TestingBot. "This new service will definitely please our customers".
The company mentions to be working on more exciting features, which will be available in the coming months.