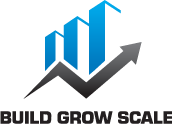 (PRWEB) March 31, 2015
The highly immersive experience is for anyone looking to scale their online business to six, seven, eight figures and beyond. The annual conference is designed to get participants business wheels turning, provide new resources, and offer current, up-to-date strategies and best practices from leading experts as well as peer-to-peer networking.
For those who have attended previous Build Grow Scale LIVE conferences or other Build Grow Scale workshops, this years conference offers all new material. Conference attendees will learn from todays top internet sales entrepreneurs, including Build Grow Scale co-founders Tanner Larsson and Los Silva, Drew Sanocki (aka the CRM Whisperer speaking on e-commerce 3.0),Vincent Fisher (aka the $ 250 million man on scaling your business past eight figures), Ed OKeefe (business strategy consultant/high performance coach on time collapsing), and special guest speaker Neil Patel, recognized as one of the worlds most brilliant entrepreneurs under the age of 35 and adviser to NBC, Amazon, GM and Viacom.
Explaining the rationale behind the limited seating at the conference, Build Grow Scale cofounder Silva said: This event is purposefully designed to recreate a high-energy coaching environment. Students who get coaching tend to get better results in the real business world. If the audience is too big, you dont get personal attention or clear details.
Added Larsson: Instead of trying to be the biggest, we aim to be the best. You get the benefits of coaching and masterminding and collaborating with some of this worlds best business thinkers, veteran entrepreneurs, and digital marketing minds for a fraction of the cost of coaching.
The two-day conference offers a variety of learning scenarios. Last year, the All Star Panel was almost everyones favorite. Therefore, this year there will be two All Start Panels, one on traffic on Friday and one on growth on Saturday.
A $ 5,000 value, two-day passes for Friday and Saturday are being offered at $ 700. Space is limited to 500 attendees. Three-day access passes also are available, but are limited to 40 attendees. These passes include a Wednesday night reception and a Thursday VIP Roundtable Mastermind experience where attendees cycle through four tables hosted by experts in funnels, e-commerce strategy, traffic and media buying, and systems and automation. The fee for a three-day pass is $ 1,497. March 31 is the last day to get special discount pricing via the conference website. The Orlando Hilton is offering specially priced rooms for $ 100. Those wishing to extend their stay into a vacation can enjoy the $ 100 rate for three days before and three days after the conference.
Build Grow Scale is a digital marketing, education and consulting company specializing in the development and implementation of hybrid business systems. The company is focused around four main areas: e-commerce, software as a service (SaaS), digital publishing, and business scale consulting. They are also a behind-the-scenes investor and business advisor to many of the top online brands and venture backed startups.
Tanner Larsson and Los Silva, founders of Build Grow Scale and hosts of Build Grow Scale LIVE are business scale consultants who are the originators of hybrid online business systems that sell physical products, software as a service (SaaS), and digital publishing. The core principle and vision behind Build Grow Scale is to design a dream lifestyle thru smart, leveraged business practices.
For more information: http://www.buildgrowscale.com or to check out the current discounted prices go to: http://buildgrowscalelive.com/