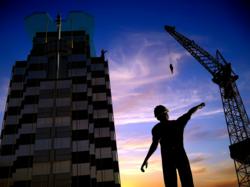 Denver, Colorado (PRWEB) February 01, 2012
Builders Campus, an eLearning company providing continuing education to the construction industry, is pleased to announce the signing of of three new Associated General Contractors chapters in its partner program: Idaho AGC, AGC of Tennessee, Middle TN Branch, and AGC of Vermont.
These three AGC Chapters join the AGC of Colorado in offering Builders Campus courses at a discount to their membership.
Working with Builders Campus is a win-win for us, said AGC Vermonts Director of Workforce Development, Beth Hulbert. Because Vermont is a small state, we are often faced with the challenge of finding enough participants in need of such specialized training. We are pleased to be able to partner with Builders Campus, saving our member companies money while offering this nationally recognized training for the construction industry.
Classes also dont run the risk of cancellation, a situation with which many chapter directors are all too familiar. On-site classes at many AGC locations face enrollment minimums for a course to run. With todays job sites running lean as ever, attendance has dropped for on-site class offerings and many end up cancelled.
By partnering with Builders Campus, we are able to still offer our members high quality live training, but we dont have to worry about cancelling a class, continued Hulbert. Our members are excited to have an alternative that provides valuable skill development without pulling people out of the field.
Builders Campus courses are delivered over the internet and accessible from any laptop, desktop, or most mobile devices, including iPads and Android tablets. The live courses are led by industry experts and designed to impact job site productivity immediately.
A free, one-hour, introductory class called Project Management: Key Concepts is offered each week for students interested in learning more about how the programs work. The class runs on Wednesdays at 9:00am PST/12:00pm EST and registration is available on the website.
Since our launch almost a year ago, our students have ranged from project managers and superintendents to company owners, says Eric Sanderson, president of Builders Campus. Our course offerings are designed to aid the new project manager in starting the career or the sales manager looking to find new bidding opportunities. We know how much pressure contractors are under to perform and we help them respond.
The company helps its AGC Partners in promoting courses to their membership. Builders Campus has made it very easy for us to promote classes through our chapter-branded microsite at builderscampus.com, says Steve Christ, Director of Safety, Environment, and Education for the Idaho ACG. They know how busy we are and make it as seamless as possible.
Builders Campus is an eLearning company focused on providing continuing education to professionals in the construction industry. The company was founded by veterans of the construction and consulting industries in an effort to provide the most efficient and effective methods for delivering continuing education and online training. Builders Campus courses are taught live by leading industry experts via a variety of eLearning platforms with a goal of empowering construction professionals with the knowledge and skills they need to meet the latest requirements, renew certifications and succeed in today's marketplace. For more information or to register for courses, please visit http://www.BuildersCampus.com.
# # #