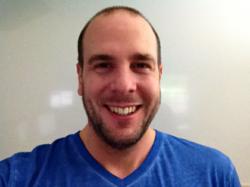 Sydney, AU (PRWEB) September 27, 2012
What you should be doing is focusing on your high converting keywords. This is the first tip that Internet marketing authority James Schramko shares in his latest video update on SuperFastBusiness.com. The online business expert offers advice on how website owners can take advantage of these keywords:
If you track conversions and you should track conversions from any other traffic source such as pay-per-click marketing or articles or press releases then you should use those key phrases to create brand new posts. Those brand new posts should be the target of your campaign. I suggest you rotate your target key phrases every month and keep building up an army of blog posts that work for you, Schramko states.
In addition to focusing on high-converting keywords, Schramko also advises website owners to manually create blog post titles and Meta descriptions for articles to further enhance website rankings in search engine results. He shares that WordPress blog owners can easily do this using plugins:
[For WordPress blog owners,] you can write the title that sells and then usually underneath your blog post you will have the SEO override. If youre using a plugin like Yoast, then you can actually write your own Meta description and your own title for that post thats different to that headline in the post so you can get the copywriting version for the customers and the SEO version, Schramko shares.
Schramko proceeds to encourage website owners to further improve SEO results by continuously publishing blog posts. He shares that providing content on a regular basis can help bring more visitors to websites, even to e-commerce stores:
According to Schramko, If youre looking for a simple action step, this week, create three new blog posts around three new phrases and publish them. Keep publishing new blog posts even if youre an e-commerce store. Create how-to guides and video demonstrations [because] this is how you drive traffic even to an e-commerce store.
Another way to boost website rankings, states Schramko, is by building up author status. He shares that this can be done by strengthening the social signals of a website and by using pictures in social networking profiles, particularly for Google+ accounts. The latter is particularly important since author mark-ups can be seen along with content that has been created by the author.
Schramko then shares more information about a new SEO video package from SEOPartner. He invites online entrepreneurs who are interested in using videos to enhance search engine results to simply outsource SEO services to the experts at SEOPartner. Schramko shares what the team can do for website owners:
What you can do is make videos and just give them to us. We will upload them to your [YouTube] account and well put a really good video description. Well make sure the title is perfect. Well put tags and then well create original content and support your video by linking back to the video. It will push your video up in the YouTube search results, it will push it up in the Google video search and youll get more traffic to a high converting medium, Schramko explains.
He shares one particularly attractive advantage of working with his team: the low cost. He states that the average cost of SEO for other companies may be in the thousands, while his team can do the same for much less: Today I saw on someones website that they charge $ 5,000 for a keyword research report and an SEO audit. We charge $ 799 for that. Thats why more than 80% of our customers are on a re-order.
Schramko ends his video by inviting viewers to check out the newest version of Traffic Grab, a product that he released last year. Members of Traffic Grab will also find new videos from Schramko detailing the best and most up-to-date traffic strategies.