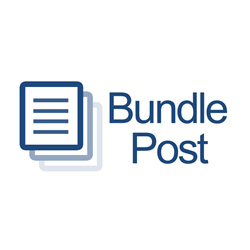 Portland, OR (PRWEB) October 21, 2013
Bundle Post, a comprehensive platform for social media content management and curation, announced today it more than doubled its user base over a three-month period and is now managing more than 1.5 million pieces of content per month.
Achieving this milestone is a huge accomplishment for our organization, however it is just the beginning in terms of our growth, said Robert M. Caruso, CEO, Social Resolve, LLC. At our present growth rate, social media brands, marketers and agencies using Bundle Post will be managing more than 100 million pieces of curated and marketing content on social media channels through our technology by the end of 2014. That is because BundlePost approaches content discovery, big data and social media marketing in a unified manner that dramatically improves efficiency and results.
A patent-pending social content management system, Bundle Post automates back-office social media content curation, scheduling and hashtag functions enabling more consistent posting, dependable content and improved engagement. By streamlining these processes, Bundle Post allows individuals and organizations to focus more time on building valued relationships through social media, while ensuring content is relevant, consistent and valuable to the intended audience and establishing a marketing content repository for campaigns and ROI efforts.
For an organization with a massively segmented target market, managing social media marketing is a challenge for our small social media team, said Lorien Green, inbound marketing manager, Transparent Language. Bundle Post has allowed us to streamline this process, substantially changing the way in which we manage social media and resulting in a 65 percent increase in the traffic to our website from Facebook and an impressive 263 percent increase in traffic results coming from Twitter.
Without requiring a direct connection to social networks or RSS readers, Bundle Post allows individuals and organizations to manage content, feed channels and hashtags, as well as easily schedule posts and follow Friday tweets. Integrated with Hootsuite, Hubspot and Spredfast social media management platforms, 3-5 days worth of scheduled content for any social network can be created and controlled in minutes. The newly released Bundlet Chrome extension also allows users to manage real-time content discovery from their Google Chrome browser, sending content from any web page to either a Queue or My Content folder inside the Bundle Post platform.
More social media marketers are realizing that engagement with the community is just as important as the content shared socially, said Caruso. As marketers and brands discover our unique ability to make social content management more effective, efficient and profitable it will continue to contribute significantly to the growth that we have experienced.
About Social Resolve

Social Resolve, LLC is the developer of Bundle Post, the industrys most comprehensive platform for social media content management and curation. A patent-pending social content management system, Bundle Post was developed to help social media brands and marketers be more effective, efficient and profitable when managing social media content posting. Delivered as a Software-as-a-Service (SaaS), Bundle Post allows users everywhere to leverage its power.
For more information about Bundle Post, contact info(at)BundlePost(dot)com.
http://BundlePost.com