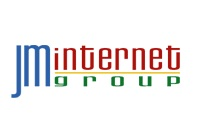 San Francisco, CA (PRWEB) July 18, 2014
The JM Internet Group, a top internet marketing company, is proud to announce its latest project with Automotive Defense Specialists. The latter is a defense law firm of attorneys defending against Bureau of Automotive repair citations and accusations at http://www.automotivedefense.com/. The firm is known as one of Californias top law firms for auto defense litigation, especially SMOG check and STAR certification issues.
The Internet brings many focused services to businesses in a way that was never possible before search engines, explained Jason McDonald, director of the JM Internet Group. Our goal with this project is to make it easy for automotive dealerships, SMOG repair shops, and others involved in Californias SMOG and STAR program to find Bureau of Automotive Defense attorneys easily.
For more information, please go to http://www.automotivedefense.com/ on the automotive defense issues and to http://www.jm-seo.org/ for information on the JM Internet Group.
Bureau of Automotive Repair and Lawyer Representation
Few consumers are aware of Californias Bureau of Automotive Repair. The government agency oversees Californias SMOG check and STAR programs, which are focused on reducing air pollution in the state. However, the Bureau is also charged with enforcement and conducts various operations against automotive repair shops, SMOG check stations, and others involved in the STAR program. At times, these enforcement actions are controversial and automotive shops that receive a citation or accusation from the Bureau of Automotive Repair shop seek out the representation of a lawyer specializing in Bureau of Automotive Repair issues. Automotive Defense Specialists is a law firm specifically focused on the needs of the automotive repair industry during these administrative procedures.
About the JM Internet Group
The JM Internet Group provides SEO, Social Media Marketing, and Google AdWords training and courses for busy marketers and businesspeople. Online search engine optimization training helps explain keywords, page tags, link building strategies and other techniques needed to climb to the top of search engine rankings for Google, Yahoo, and Bing. The teaching methodology is hands on, with live examples and discussions, taught from the convenience of each student's computer.
Contact:

JM Internet Group, Media Relations

Web. http://www.jm-seo.org/

Email. jm.internetgroup(at)gmail(dot)com

Tel. +1-510-713-2150