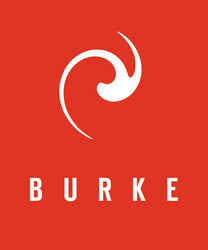 Charlotte, NC (Vocus) April 29, 2010
Burke Communications was ranked number 15 on the Charlotte Business Journal's annual ranking of the top advertising agencies in Charlotte/Mecklenburg and surrounding counties. The list ranks total capitalized billings by Charlotte-area advertising and marketing firms in 2009.
This is the fifth consecutive year that Burke Communications has been in the top 20 list of local advertising agencies. The company has also been ranked among the top 10 in the Charlotte Business Journal's list of top Web site design firms in each of the prior 6 years.
"We are honored to see our firm's stature in the Charlotte advertising industry once again reflected in the Charlotte Business Journal's annual ranking of advertising and marketing agencies, said Jack Burke, CEO of Burke Communications. "We view our firm's stability as a vote of confidence from our clients and an acknowledgment that our business philosophy of combining top notch design, branding and advertising with strong business acumen is working. We are pleased that Burke Communications is among the region's leaders in providing marketing, advertising, video and Internet programs for area businesses and organizations.
The Charlotte Business Journal is published weekly by American City Business Journals, the nation's largest publisher of metropolitan business newspapers. Its "Top 25 List" is a popular feature which weekly ranks local business sectors on various measures. The lists are compiled annually into the Book of Lists, an important business resource for the local market.
Burke Communications is a full-service advertising agency experienced in branding and Internet marketing. Since 1991, Burke Communications has developed and implemented integrated communication solutions for regional, national and global businesses with advertising, design, video and Internet projects. In 2009 the Charlotte Business Journal ranked Burke as Charlotte's 8th largest Web design firm and, in 2010, as the 15th largest advertising and marketing agency. In 2008, Burke was named No. 1 on The Mecklenburg Times' list of the 10 fastest-growing Web design agencies in Mecklenburg County, N.C. For more information, please call 704-377-2600 or visit http://www.BurkeCom.com.
Contact: Vicki Walker

Burke Communications, Inc.

Phone: 704.377.2600

Fax: 704.377.2677
###