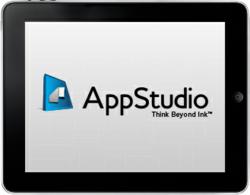 DENVER, CO and CHICAGO, IL (PRWEB) June 17, 2013
Business Insurance, the leading source of news and information for risk and benefits managers, has become the first publisher in North America to create HTML5-based web apps of its publication with App Studio. The Chicago-based B2B publication launched new iOS and Android apps earlier in the year and has now launched a Web app that together bring the magazine to subscribers across multiple devices.
Business Insurance subscribers can now access the in-depth news and analysis from the print edition in the format most convenient to them. With the new Web app, which is a first of its kind, readers can experience the digital edition through a browser on their computer without needing to install additional software or go through an app store. The iOS and Android app versions are also available for people using tablets and smartphones.
Paul Winston, Associate Publisher and Online General Manager for Business Insurance, said, Our readers around the world can now experience the interactive digital edition of Business Insurance anywhere, on virtually any device, including their laptops. With these apps we can bring insights to life like never before through our magazine content enhanced with interactive charts, graphics, video, audio, and photo slideshows. Its a brand new way to see Business Insurance. We not only are able to better serve our readership with the new apps, but also will provide our advertisers with new opportunities to engage with our readers within the apps.
App Studio: Create Once, Publish Many

Before launching the new iOS, Android, and Web apps, Business Insurance created a digital replica app for the iTunes Store, which was a PDF with page flip functionality. Winston said, It looked gorgeous and faithfully reproduced the printed page, but it was pretty flat. It wasnt exciting.
The editorial team at Business Insurance chose App Studio with QuarkXPress