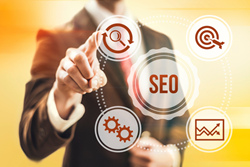 Seattle, WA (PRWEB) February 28, 2015
These days, all business are scrambling in a frantic attempt to rank their businesses on Google, Fannit says, Online searches for SEO have risen to an all-time high. However, what if there was another way to rank on Google, besides trying to fight your way to the top of the search listings?
In their recently released article, Fannit answers this question and says there certainly is a way to rank at the top of the search listings – local citation SEO.
Fannit.com has niched on this specific strategy to help their clients rank more quickly and more relevantly for their local areas. An added benefit to their local citation strategies is that the positive signals sent to Google also helps improve organic rankings as well.
To learn more about Fannits local citation services, which they call Local 7-Pack, click here.
Fannit.coms article talks about other benefits to local citation SEO as well, including improved rankings on mobile devices and enhanced capabilities for bringing in qualified leads to the website.
With a single tap, someone on a mobile device can call your phone number, get directions to your place of business, or go directly to your website, Fannit explains. Google has therefore given potential clients all the opportunities they could need to contact you, or to get more information with as little effort as possible.
Obviously, developing local citations should be something that business owners, especially small business owners, should consider when working with their marketing team to develop inbound and SEO marketing strategies.
About Fannit

Fannit.com is a full service internet marketing agency that helps companies increase their online presence through engaging and well placed content. They service Seattle area and U.S. based companies with Content Marketing, SEO, PPC, E-mail, Press Releases, and Conversion Rate Optimization.

Fannit

2911 Hewitt Ave

Everett WA 98201

425-359-7989